Here you will find the latest Sapien Trello & Discord links wiki, your gateway to the world of this immersive prehistoric ape game on Roblox.
Sapien is a game on Roblox in which you go on an epic journey of survival as ancient ancestors. Begin prehistoric odyssey, endure harsh landscapes, evolve, and adapt until you become modern humans. Discover tools, master fire, and tame the wilds in this thrilling prehistoric Roblox experience.
The Sapien Trello board serves as a single location for important game updates and announcements. It keeps you informed about current events and gives you a preview of upcoming events.
And if you join the Sapien Discord server, you'll find it buzzing with activity! Players gather to discuss, have entertaining chats, and share tips and ideas for improving their game.
Roblox Sapien Trello & Discord Wiki
Check out the official Trello and Discord link for Sapien below. I've personally verified it to make sure it's the real deal. So you can go right in and explore everything related to the game.
Trello Official: Sapien Trello
Discord Official: Sapien Discord
Roblox Page Official: Sapien
Roblox Sapien Game Mechanics
Let's explore the core game mechanics of the Sapien game on Roblox:
Spear Fishing: With your trusty spears, you can join underwater hunts. Sneak up to fish splash zones, crouch, and click to spear your catch.
Day & Night Cycle: The in-game world of Sapien is truly dynamic. It has 18-minute days and 6-minute nights. But beware, on older servers with higher ping, the cycle might be slower and more delayed.
Crafting: Unlock your inner craftsman by pressing "G" to access the crafting menu. Earn "EXP" by devouring various foods, unlocking new crafting abilities as you level up.
Food: You can nourish yourself with a variety of delectable food items. Most foods replenish your hunger, edible coconuts can be used for hydration, while honey becomes your main source of healing lost health.
That concludes this guide on the official Sapien Trello & Discord links Wiki.
For more Trello board links, check out the following list: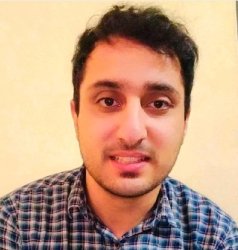 Latest posts by Oman Bilal
(see all)