Shoot and Eat Noobs is a Roblox game by SG Studios. where you and your friends can team up to shoot and eat noobs.
The game is set in a variety of different maps with various unique challenges. You'll have to work together with your friends to navigate the maps and eat all the noobs. It's a silly and chaotic game that's perfect for a good laugh.
To add to the excitement, you can run Shoot and Eat Noobs scripts to speed up your progress and automate various time-consuming tasks in the game. The scripts that we have listed below will help you unlock cool features like Auto Kill, Auto Eat, and more.
But keep in mind that they can also cause glitches and crashes, and only work on PC. So, use them at your own risk, but they're definitely worth checking out.
Most useful Shoot and Eat Noobs scripts!
Here's a list of all the scripts for Shoot and Eat Noobs that we have discovered so far:
Auto Kill and Auto Eat Script
loadstring(game:HttpGet('https://raw.githubusercontent.com/ToraIsMe/ToraIsMe/main/0ShootEat'))()
How to use Shoot and Eat Noobs scripts on PC
To use scripts in Shoot and Eat Noobs, you will need to download a script executor such as Arceus X on your PC. Once you have installed the script executor, open it and paste the script you want to use into the command line.
Then, press Enter to execute the script.
Here are some tips for using scripts in Shoot and Eat Noobs safely:
Make sure that the script is compatible with the version of Roblox that you are using.
Save your game before using the Shoot and Eat Noobs script.
If you experience any problems, stop using the script and contact us for help.
That's every single script available for Shoot and Eat Noobs as of December 2023. If you are looking for more Roblox scripts, check out our new Fat Race scripts and Tank Race scripts list.
This list is just a starting point. Visit our Roblox Scripts hub to browse even more popular scripts and discover new ways to enhance your Roblox experience.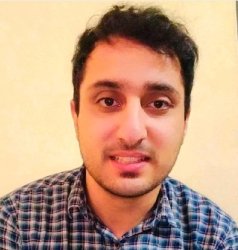 Latest posts by Oman Bilal
(see all)