Skibi Battle Simulator is the sequel to the popular Skibi Fight Simulator released by xFrozen Obbys on Roblox. It is a thrilling latest game that offers new stages daily for you to conquer. The game mainly involves joining with others in intense training sessions to boost your strength and take on monsters in epic raids to secure glorious wins.
As you go through the stages, you can give your hero an extra boost. You can collect secret perks that can influence the game by redeeming current new and working Skibi Battle Simulator codes.
What are Skibi Battle Simulator Promo Codes?
Skibi Battle Simulator promo codes are like secret little treasures given only by the developers. They're special combinations you can use in the game to score some extra goodies, like freebies coins, EXP boost, or other exclusive items.
Keep your eyes open for them, because they can give you a real edge on your journey.
Current Skibi Battle Simulator Codes List
Remember to redeem all the codes given below as soon as possible to enjoy the rewards they offer:
code492 – Gives a Win Potion (NEW)
code900 – Redeem code for a Win Potion
discord1 – Redeem code for a Win Potion
ytmegacode6 – Gives a free pet
CODE492 – Gives free pet rewards!
RELEASE – Free Rewards!
Please note that promo codes are case-sensitive, so ensure you enter them correctly.
How To Redeem Skibi Battle Simulator Coupon Codes?
Redeeming Skibi Battle Simulator coupon codes is quick and easy process. Here's how you can do it too:
Launch Roblox on your device and run Skibi Battle Simulator by pressing on the Green Play button.
Once inside the game, look for "Settings" and "Twitter Codes" icon and click on it.
This will open up a code redemption window, there type all the current codes one by one.
At last, click the "Redeem" button to apply the code and unlock all the rewards.
Where To Find a New Skibi Battle Simulator Code?
Skibi Battle Simulator code can be found on official channels, including the game's official Roblox page, developer's social media accounts, newsletters, and in-game announcements. Here are some reliable sources to stay updated on the latest code:
Official Skibi Battle Simulator Roblox page: Visit the official page regularly to check for any new codes.
Social Media Platforms: Follow developers on their Twitter page @xFrozenStudios, and Discord to stay informed about new code release.
Bookmark Clashiverse: Your best option would be to bookmark this page to get new codes daily. Our team is always hunting for freebies.
Tips for Maximizing the Benefits of Skibi Battle Simulator Codes
To make the most out of Skibi Battle Simulator codes, consider the following tips:
Plan Ahead: Keep track of promo codes expiration date and redeem them before they expire.
Share and Collaborate: Engage with the Skibi Battle Simulator on Discord and Reddit. Players often share promo codes they have discovered.
Be Patient: Promo codes are released periodically, so even if you miss a few, there will always be more coming up soon.
That's all the codes we have for Skibi Battle Simulator for today! For more Roblox freebies, check out the latest list of codes below: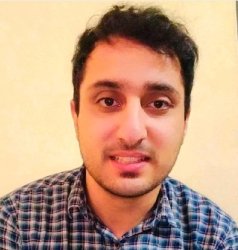 Latest posts by Oman Bilal
(see all)