Get the latest and updated Soulz Trello, Discord, Codes links here, your gateway to the world of this action-packed fighting game on Roblox.
Soulz aka Blotch 2 is a Bleach game on Roblox based on the old game Blotch. It is a revamped version of Bleach game called Blotch and includes more content, consistent updates, and better visuals.
The Soulz Trello board serves as a single location for important game updates and announcements. It keeps you informed about current events and gives you a preview of upcoming events.
And if you join the Soulz Discord server, you'll find it buzzing with activity! Players gather to discuss, have entertaining chats, and share tips and ideas for improving their game.
Roblox Soulz Trello, Discord, Codes Links
Check out the official Trello and Discord link for Soulz below. I've personally verified it to make sure it's the real deal. So you can go right in and explore everything related to the game.
Trello Official: Soulz Trello
Discord Official: Soulz Discord
Official Codes: Soulz codes
Transformations Guide: Soulz Transformations
Roblox Page Official: Soulz
Soulz: Races Guide
Let's find out the main races in Soulz game on Roblox:
Adjuchas
Adjuchas hollows are the stage of evolution after gillian and the one that you spend the most levels as a hollow being. Players will spend levels 15-50 as an adjuchas if they decide to farm for vasto lorde. Like gillians, having at least 20 stat points in kido allows you to use cero.
As an adjuchas you once again have two choices for progression:
Press K to play the mask rip game and evolve into a adjuchar type arrancar (can be done at any level)
Continue farming as an adjuchas until level 50 to reach vasto lorde
In order to evolve into a vasto lorde at level 50, you are required to kill a random number of hollow between 450-600 while dying as little as possible. Unlike gillian evolution, you can leave the game outside of combat without penalizing yourself.
Dying in COMBAT will increase the number required each time you do, so minimizing your deaths will make things progress significantly faster.
Humans
Humans are the default race that all players who join for the first time spawn in as. They are unable to fight or do anything meaningful in the game. Resetting your data reverts you to a human.
Humans are capable of the following:
In order to progress in the game, get hit by a moving car.
Soul
Souls are the race all players become after death as a human. Like humans, souls are unable to fight or do anything meaningful overall.
Souls are capable of the following:
You can press K to rip off your Chain of Fate and become a hollow or receive konso from a player or NPC Soul Reaper to become a shinigami.
Shinigami
Shinigami are a race that souls can become by receiving konso from another shinigami. Upon becoming one, you will arrive in Soul Society with your own zanpakuto.
As a shinigami, you are capable of using several different categories of moves:
Zanjutsu (Swordsmanship)
Hakuda (Hand-to-hand)
Hoho (Speed)
Hado (Way of Destruction)
Bakudo (Way of Binding)
Your zanpakuto is capable of evolving to shikai and eventually bankai. Unlike hollows, shinigami themselves do not evolve, and instead, only their zanpakuto will.
While shinigami are not as durable as their hollow or arrancar counterparts, they have a significantly wider variety of skills they can utilize with kido and their multiple zanpakuto evolutions.
Arrancar
Arrancars are a hollow's final stage of evolution and a direct counterpart to shinigami. It can be achieved at any point as soon as the user has become a gillian or higher by pressing K and doing the mask rip game.
Much like shinigami, they wield zanpakuto that have releases and use the following combat techniques:
Zanjutsu (Swordsmanship)
Hakuda (Hand-to-hand)
Hoho (Speed)
Arrancar Specific Moves
The release of an Arrancar zanpakuto is called a Resurrection, and rather than changing the blade instead changes the shape of the user. Resurrection gives 4 moves bound to ERTY and can be acquired at level 55.
We now conclude this guide on the official Soulz Trello & Discord Wiki links.
For more Trello board updates, check out the following list: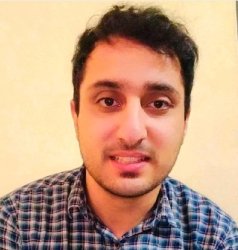 Latest posts by Oman Bilal
(see all)