Super League Soccer is a realistic football game on Roblox that lets you play 7v7 matches in a bustling stadium, where you can shine as a top-notch goalkeeper, skilled midfielder, or impressive striker.
It guarantees a thrilling and captivating football experience for everyone. The controls are easy to understand, and you can perform a range of awesome skills to showcase your soccer abilities on the field.
Master the Controls
The game's controls are designed to be simple and intuitive, allowing you to jump right into the action. Here are the key controls to get you started:
LMB (Left Mouse Button): Shoot or Cross the ball.
RMB (Right Mouse Button): Execute a Low shot or Pass the ball to a teammate.
E Key: Perform a Slide tackle to intercept the ball from the opponent.
Q Key: Showcase your Dribbling skills to maneuver past defenders.
TAB Key: Check the Leaderboard to see how you rank against other players.
U Key: Unlock the camera to get a better view of the field.
R Key: Wave to request the ball from your teammates.
Collaborate on Super League Soccer Discord
Just head over to the official Super League Soccer Discord server to join the soccer community. There, you can connect with other players who have a similar passion, share advice, and work together to complete tasks.
Discord is an amazing tool for arranging tournaments, discussing strategies, and staying up to date with all the latest events.
So, lace up your boots, join the Super League Soccer community on Discord, and become a part of a dynamic group. But, before you leave don't forget to check out Super League Soccer codes and Super League Soccer scripts list.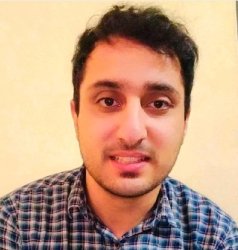 Latest posts by Oman Bilal
(see all)