It's a tough life being a Roblox player, but fear not, help is here! Our Try To Die Dco codes list has plenty of helpful handouts, including experience boosts, cash, coins, skips, and even premium accessories. It's the perfect tool for any player looking to achieve the top rank in this new game.
Published by "@Daw1dDevv", Try To Die Dco is a famous Roblox game that will put your survival abilities to the ultimate test. You'll need to navigate around a variety of dangerous pitfalls and traps in this frantic and difficult game while dodging opponent attacks. The challenge will rise with each level, so you'll need to maintain concentration and have quick reflexes. You won't have to worry since there will be boosters and power-ups available to you along the road.
Key Points:
The Try To Die Dco Codes will give you Coins in the game.
You can use coins to purchase in-game accessories.
To redeem codes, run the game, select the Codes section, enter your code, and click Redeem.
The current codes include 1KLikes, 10KMembersDawg, etc.
For finding new codes, bookmark this page. All the newly released codes are updated here.
Try To Die Dco Codes Roblox
To begin with, we've currently got the following list of Try To Die Dco codes.
Active Codes List
150LevelsDawg
GlitchDawg
125LevelsDawg
10MilionVisitsDawg
NewUpdateDawg
10KMembersDawg
1KLikes
We suspect these active codes have the same sort of expiration date as those in other Roblox games, so make sure you redeem codes in the Try To Die Dco game before they expire.
If there are any special program livestream codes for Try To Die Dco added in the future, we'll be sure to add them too!
This article is part of our Roblox Promo Codes directory.
Try To Die Dco FAQs, Answered
How do I redeem codes in the game?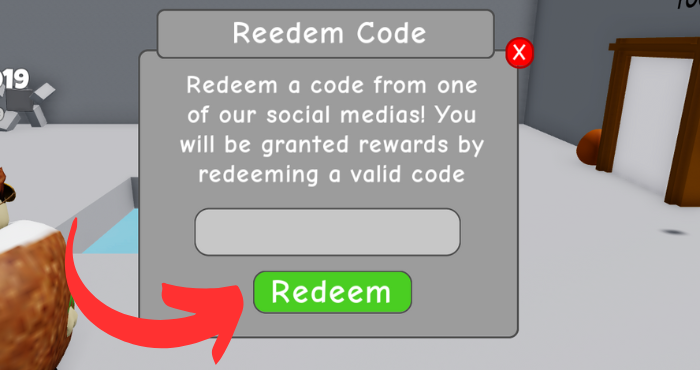 Here's all you need to know about using a Try To Die Dco code.
First, you have to log in to your Roblox account.
When you are on the homepage of Roblox search for the "Try To Die Dco" game.
After that, click on the green play button – this will launch the game on your device.
In the main menu, you will come across the "Twitter Codes" section on the main screen.
This will open up a redemption window which is similar to the image given above.
Now, enter all the codes inside the "Empty Text Field" section.
Finally, you can now hit the "Redeem" button to redeem the inserted code.
If your code is valid you will get free rewards in your inventory.
What do Try To Die Dco codes do?
They are special codes given by developers to help players progress quickly in various stages of the game. Keep in mind, these codes can only be redeemed once, so you should be 100% sure when you think of using them.
Where can I get new promo codes?
If you want to stay up-to-date on all the latest Try To Die Dco promo codes and game updates you can join the game developers' official Discord server or follow their Roblox group and Twitter account. Just keep in mind that promo codes are pretty rare, usually only popping up for major milestones and big updates.
We're always keeping an eye out for new Try To Die Dco code announcements, so just keep this page open and you'll be the first to know about any sneak peeks or new Try To Die Dco codes. It's that simple!
Can I use a code more than once in the game?
No, you can only use a Try To Die Dco promo code once. After that, it becomes invalid and cannot be redeemed again.
If you are looking for more Roblox freebies check out the newest Final Sea codes, Strongman Smash codes, Bug Swarm Simulator codes, Fast Food Race Simulator codes, and Ladder Climbing BUT you get faster every second codes list.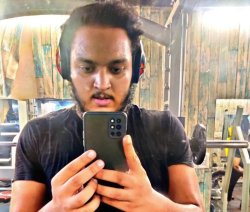 Latest posts by Amir Shiraz
(see all)