Feeling a bit Undertale-ly uninspired in your Underworld Realm adventures? Want to spice things up with some bonus perks and freebies? Use Underworld Realm codes to redeem your golden ticket to a wealth of rewards!
Underworld Realm is a Roblox game released by @RaphaelMxz. It lets you dive into the Undertale universe. It's a massive playground where you can live out the adventures of the popular game. Explore Undertale's world, meet quirky characters, and tackle challenges in this experience.
Underworld Realm Codes List
Make sure you grab all of the codes down below real quick to get in on those premium rewards they're handing out!
Update1Snowdin -2X XP 20 minutes / 2X Drop chance 30 minutes / 5 candy coin (NEW)
Christmas – 15 candy coins / 15 key boxes (NEW)
15KLikes – 20 Soul orb / 5 key box (NEW)
Chicken – 5 Soul orb / 55 Gold / 2X XP 10 minutes (NEW)
100kvisits – 10 Soul Orbs + 10 Common box Keys
1Klikes – Gives 3 Soul Orb + 8 keys + 10 Minutes of 2x EXP
10kvisits – Gives 1 Soul Gem + 5 Soul Orbs
0806 – Gives 2X EXP for 10 minutes
RELEASE – Gives x5 Soul Orb and x5 Box Keys
Old or Expired Underworld Realm Codes
SOULLEVELBUGFIXED
sorryforshutdown
How To Redeem Underworld Realm Coupon Codes?
I discovered that redeeming coupon codes for Underworld Realm is a straightforward process. Here's a step-by-step guide for you to follow:
Open Roblox and start the Underworld Realm game by clicking the Green Play button.
Once in the game, locate the "Codes" icon within the main lobby.
A code redemption window will appear. Enter each of the current codes individually.
Finally, click the "Redeem" button to activate the code and access all the rewards.
How To Find a New Underworld Realm Code?
Underworld Realm code can be found on official channels, including the game's official Roblox page, developer's social media accounts, newsletters, and in-game announcements. Here are some reliable sources to stay updated on the latest code:
Official Underworld Realm Roblox page: Visit the official game page on Roblox regularly to check for any new codes in the game description section.
Social Media Accounts: Follow the official Underworld Realm Discord, Twitter, and Trello board to stay updated with new code releases.
Bookmark Clashiverse: Your best option would be to bookmark this page to get new codes daily.
And there you have it! That wraps up today's Underworld Realm codes list! For more Roblox freebies, check out the newest list of promo codes below: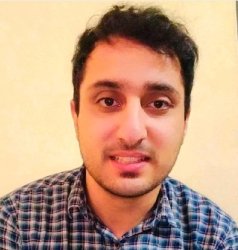 Latest posts by Oman Bilal
(see all)