You will find all the new and active Rise of Souls codes here! UT: Rise of Souls is a Roblox game is inspired by Undertale and its fan-game animations. The game has an option when you can redeem promo codes to unlock exclusive rewards for free.
In this article, we'll be sharing the latest codes for UT: Rise of Souls game. We are always only the look out for new codes for this game so you can bookmark this page to stay updated with new codes.
Elsewhere, we also have Anime Racers Simulator codes and Swole Simulator codes.
Active UT: Rise of Souls Codes List
Winter!
OFNext!
Fixing!
MoreFixing!
Donations!
Expired Codes
ChristmasEventSoon!
Gift!
Christmas!
IFAlphys!
Update!
SSCharaRe!
NoTR!
GTFriskRe!
Core!
September18!
Chile!
SDream!
Halloween!
Part1Done!
Part2Soon!
Just a friendly reminder, all of the given UT: Rise of Souls codes are case-sensitive, so make sure you have got your caps lock on. And don't wait too long to redeem them, because they are only available for a limited period of time.
You may also want to go through the codes for other popular game on our Roblox Promo Codes section afterwards.
How to redeem UT: Rise of Souls promo codes?
If you're looking to redeem codes for UT: Rise of Souls, the process is simple!
First, start the game and look for the "Options" button on the left-hand side of the screen.
Once you click on it, you'll be taken to a new screen. On the bottom, you'll see a text field section labeled "Type your code here!"
Go ahead and enter all the codes you have acquired. Then, hit the "Redeem" button.
If the code is valid, you'll be rewarded with some awesome boosts and freebies!
Check the image above for reference and redeem those codes with ease!
How to find new codes for UT: Rise of Souls?
Finding new codes for the UT: Rise of Souls game can be a bit of a challenge, but there are plenty of ways to discover new codes to redeem in the game. Here are a few ideas to help you out:
Follow the developers on Twitter and other social media websites.
Check the game's official Trello Board for announcements and updates.
Join the game's official group on Roblox. This is a great way to stay up-to-date on the latest news and codes for the game.
Keep an eye out for special events or holidays. The game developers may release codes to celebrate these occasions.
Alternatively, you can save yourself some time and check all the latest Roblox UT: Rise of Souls codes on this page. We update our codes page regularly to ensure that you have access to the most latest and valid codes for the game. So whether you're looking for a specific code or just want to see what's available, our website is a great resource.
Don't forget to have fun and enjoy the game! Happy Gaming!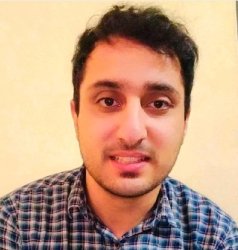 Latest posts by Oman Bilal
(see all)