Since its official launch at the beginning of July 2023, Snowbreak: Containment Zone has generated a lot of buzz in gacha gaming community. Quickly following user feedback and suggestions, the game's developers made considerable adjustments. While some improvements have garnered positive feedback, others have caused discussion and concern among players.
With great anticipation, players can now look forward to the forthcoming August 2023 update of Snowbreak: Containment Zone, promising new surprises and challenges.
The developers have already provided a sneak peek of the changes through an official Tweet.
Hello Adjutants,

Thanks for your feedback and suggestions on Snowbreak: Containment Zone since the official launch! We have brought resource supply and announcements about future optimizations. Please check the details below. Thank you for your support!

[Resource Supply]… pic.twitter.com/VNKuXDCEIM

— Snowbreak: Containment Zone (@SnowbreakEN) July 26, 2023
Auto Aim and Reduced Damage
One of the major changes in the upcoming August version of the game is the introduction of an easier-to-use operation mode on the mobile platform. This mode will automatically lock onto enemies and shoot, making gameplay more accessible.
However, it comes at a cost – operatives using this mode will experience reduced comprehensive damage. This addition has led to debates within gaming community, with some praising the convenience while others worry it may impact competitive experience.
Weapon Modification Tier Adjustment
Perhaps the most significant and contentious change is the adjustment to orange-tier weapons' modification tiers. Previously, you could upgrade a weapon from Tier 1 to Tier 5, requiring multiple identical weapons. With the update, the maximum modification tier will be reduced to Tier 2, effectively capping the number of upgrades a weapon can receive.
Compensation and Impact
To compensate those who already invested in higher-tier weapon modifications, the developers are offering [Weapon Components] at various ratios. However, I feel that the compensation may not be sufficient, especially for those who have invested heavily in the game already.
The introduction of a new weapon exchange store, where players can use [Weapon Components] to exchange for any orange-tier weapon they have acquired, aims to provide an alternative means of obtaining desired weapons.
I, for one, welcome the change and appreciate the reduced grind for top-tier weapon upgrades. It is actually a good opportunity to obtain powerful weapons without spending too much money.
On the other hand, some may be disappointed, particularly "whales," who heavily invested in the game to gain an edge over. They fear the power ceiling may be too low, affecting their within the game dominance and power.
A Risky Move
Indeed, it is unusual for a gacha game to make such drastic changes so soon after its official launch. Those who have already committed significant resources may feel slighted, and this could lead to potential loss of trust and loyalty towards the game. The timing of the first major changes, only seven days after the release, further adds to the skepticism.
The Snowbreak: Containment Zone August update holds the promise of new experiences, but its impact on the game's dynamics and the player community remains to be seen.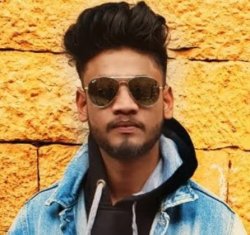 Latest posts by Aaqib Javed
(see all)