In this SpellForce Conquest of Eo classes guide, you will find a in-depth explanation for each race. It focuses on the economy aspect of the game, and how to get to the late game army.
This guide may not be the best way of playing each race. However, it should give you enough insight on how to learn the game and figure out your own tricks.
Similar reads – SpellForce Conquest of Eo Hero & Units list.
SpellForce Conquest of Eo Classes Guide
SpellForce Conquest of Eo game has 6 different races. Each race has 5 resources to manage – Wood, stone, food, which are the T1 resource. This is used for buildings and basic units. Iron, which is the T2 resource (except for trolls, who have Scrap). This is used for technologies and advanced units A unique T3 resource for each race. This is used for your best technologies and units.
Race Summary
This table shows a quick comparison how each race behaves, and how they were designed to be played. The next chapters go into deeper details for each race. The resource columns are meant to be read vertically. For example, for Orcs, the 2nd build implies 5 wood 1 stone and 2 food in the main base. Numbers for clicking T2/T3 depend on the map size.
Race
Humans
Elves
Dwarves
Orcs
Dark Elves
Troll
Wood
2
3
0
0
5
5
4
4
4
3
3
3
4
4
Stone
1
0
4
3
0
1
0
1
0
1
0
0
2
1
Food
1
1
1
2
2
2
3
3
1
1
2
1
2
3
Dominating moment
Mid-Late
Mid-Late
Early-mid
Early-Late
Mid-Late
Early-mid
Sectors before T2
4+
3
04-May
5+
04-May
02-Mar
Click T2 (min)
07-Oct
05-Aug
08-Oct
08-Oct
08-Oct
07-Sep
Click T3 (min)
Dec-15
15-18
15-18
Dec-14
15-18
/
Unique eco
Market
Forester/Upgrades
/
No military building
Endless souls / Upgrades
Endless scrap/off. Moon temple
Humans
Good across all tiers, humans can almost always make the right thing at the right time.
Economy characteristics
They need as many sectors as possible. So it is important to keep expanding. However, they are still comfortable playing 1v1 on an even amount of sectors with the opponent.
Human economy self balances, in the sense that if you float wood, you pay wood to make a stone cutter, and vice versa. Which means, you should never get too high on resources, if you see that you are reaching the 100, it is urgent to rebalance your economy.
Human defenses are quite solid, and scale well across tiers. which means you don't need to rush an army to survive.
Humans do not have Farms at T1. Which means, you need to keep an eye on your food production/consumption during T1, so that you can comfortably transition.
The main economic advantage of humans is the Market. It's a T3 building, where you can sell resources you don't need in order to buy those which you are missing.
Human supply raises by making Billets. Because of this, you need to keep an eye on your supply cap, and build 1 or 2 billets when you get close to the limit.
Tier 1
The classic base start is, in order as follows. There is no viable alternative currently.
2 wood, as we need more wood at the start
1 food
1 stone
In the next sectors, you will cycle through your resources buildings in the following order : stone, food, wood. You can swap stone and food if you don't have stone on your first sector. It will naturally lead to a bit more army production from the main base.
If you need to, you can upgrade scouting outposts to frontier outposts instead of making more scouting outposts. Since they have the same price, you can choose whether you expand more or whether you want to play more on the defensive.
Once you reach 4 outposts levels (around minute 5). You should start making 2 barracks and produce enough army to survive.

Note : Human outposts give 4 workers, and military buildings use 2 workers. So it's always better to pair military buildings, so that you optimize your number of workers per building

Keep improving your eco, and start thinking about transition to T2. You should start it somewhere between minutes 7-10. Once you clicked T2, it is normal to bank up resources to quickly trigger the benefits of T2 once you reach it.
By now, you forgot to keep an eye on your supply cap make a couple Billets in very secure bases.
Tier 2
Keep making wood and stone while making the next steps, and still make enough army to survive.
Build and make the Refinery economic upgrades.
Upgrade your sectors which are closest to frontlines, as pressure is probably building up in the game. Getting to fortified outposts gives a large defense advantage.
Get a few more military buildings, and upgrade some to Drill Hall.You might be floating a bit of iron in the next minutes, and Keepers will tank for you while preparing your T3 transition.
Get started on iron You don't need too much iron, 2-4 full iron mines will be enough for T2, depending on the map size.
Slowly transition from Hunting to Farm, as food is slowly running out.
Make a Forge
Between minutes 12-15, click T3
During T3 transition, start focusing on army production as you can easily lose bases at this stage of the game.
Tier 3
Start with a safe market in the main base.
Upgrade in priority your frontline outposts, for defense purposes.
Keep making army production buildings. You will need at least 2 Academies and 4 Upgraded Barracks.
Make sure you will never be supply capped. Make enough Billets to reach the limit.
Make Arya Distilleries in your T3 sectors. This building is very large, so make sure you keep enough space in your T3 sectors to make at best 2 of them.
Start selling your surplus wood and stone, and get Arya from the Market to quickly get your key upgrades.
Very late game, your workers main focus will be farms and military production. Keeping iron and Arya production makes funding your army much easier.
Final army
Your core army (90%) consists of champions, mentalists and arbalests. The other units will be more situational, but all serve a purpose.
Elves
Low sector and iron heavy, it's a race to T2 and getting a large iron army.
Economy characteristics
Economy is wood focused. You can play elves with only 2 stones for the whole game.
Elves need few sectors, as each sector gives a lot of workers. They are comfortable fighting games with only 30% of the map.
Their whole gameplay is centered around Iron. It is key to defend the iron sectors at all costs.
Elves outposts are rather fragile. The stationary defenses help but the army will do most of the heavy lifting
Elves have a custom outpost called the Shrine of Thorns. It is a defensive outpost which can be used in contested sectors for better map control.
The first economic advantage is the Workforce upgrade in the Main sector. You can get many additional workers, which can give you safe resource processing later on.
Elves' 2nd economic advantage is the Forester. They can generate endless amounts of wood, making them comfortable playing very late game.
The T3 resource, Lenya, requires 2 buildings, the Harvester and the Purifier. The target proportion is 5 harvesters for 2 purifiers.
Tier 1
That tier is economy focused. But there is a good chance you will be under heavy pressure in a game. You might need to make a few guardians, which really slow elves.
Note : this build has many variants for T1, all of them viable, and eventually leading to similar results.
The start is almost always 3 wood 1 hunting.

An alternative is 1 hunting, 3 wood, and starting with a guardian. It may help you have an aggressive presence early game

The first outpost should be wood and hunting. You can then upgrade it to frontier outpost. Once upgraded, make a stonecutter

We upgrade it because it is less wood intensive, and we already have the stone for it. We also maximise the hunting workers, as otherwise, you built a building only half filled.

You can afford 1 more sector, with wood and food.
Click T2. It is really fast, but an Elves player should get T2 between minutes 5-8. –
Make an outpost in the iron sector, and keep it empty, since we will build on it directly
Tier 2
As soon as you get T2, you should get to work on Iron Mines.
Start expanding, making food and groves.
Make the workforce upgrade in main, and place the Refinery Research all economy technologies.
balance your iron and food income – three iron mines per ironsector is totally viable
At this point, you should have constant army production, from your groves, and when you are not making the workforce upgrades, from main.
You will need the Arcane smithy early, to get the Protector upgrade and access to Ballistas.
Continue to improve your economy for a few minutes. It will involve transitioning towards Farms.
Click T2. You should be around min 15-18.
Your transition in T3 will require a large amount of wood, and a bit of stone
If you are floating stone, do not forget the Forester upgrade in the refinery and start upgrading your woodcutters in foresters.
You also want to build a couple Heart of the Forest. Your T3 will rely on these units, and a couple druids can greatly increase your army's survivability during T2.
Tier 3
As soon as you get T3, start making your Lenya Harvesters and Purifiers. Remember that you do not need to have the purifiers in the T3 sectors. You will then be less fragile to rushes on your T3, but income will be slower
Research the upgrades for your existing army. These upgrades require lenya.
Make sure to upgrade all your sectors to level 4.

Careful : if you use the "cycle through" command to upgrade your sectors, check what you are clicking for every sector. Otherwise, you risk converting a T4 outpost into a Shrine of Thorns. This mistake greatly impairs your economy

Continue your transition to very late T3, by removing your empty hunting cabins into farms, and upgrading woodcutters into foresters.

Hint : you can upgrade your economy buildings, by paying stone. This means that you can choose whether to make a new building with wood, or upgrade an existing one with stone for more slots. This is the elves way or rebalancing the economy
Final Army
Your main army will be mostly wanderers, wintermages and protectors. You will need some ballistas for siege as you don't have a lot of melee damage from your frontline.
Dwarves
Early game oriented, dwarves build up while being oppressive and using their mobility.
Economy characteristics
Buildings are almost exclusively stone. It means that for a long time, dwarves ran rely on only 2 resources.
Dwarves Farms are quite slow and not available at T1. So you need to keep an eye on your hunting.
Dwarves have good defenses, however, they prefer to dictate the pace of the game, putting the pressure on the enemy, as they don't have the best very late game.
Dwarves economy buildings use only 3 workers. So you will have a lot of buildings. You will need to be careful about building placement
Upgrading outposts is cheaper than upgrading new ones, and gives a lot of workers. However, you will need at least half the map to comfortably fight a 1v1. Therefore, we don't take advantage of it very early in the game.
Just like Elves, you need 2 buildings to generate Moonsilver, the Mine and the Smeltery. You should aim for a 3 mines for 1 smeltery ratio. The smeltery can harbour many workers, so you can fine tune your processing by removing/adding a few workers.
Tier 1
Dwarves have 2 viable starts :
1 hunting , 4 stones. In that case, the next outpost should have 1 hunting and 1 stone.
2 hunting, 3 stones. In that case, next outposts should have stone and hunting. You have slower build time but you can continuously produce axeweilders from the main building.
Starting on the 3rd outpost :
Make 2 stone halls. Your food production allows unit production.
Make charburner.
Keep making a few outposts with stone, wood, and food.
There is no need to be extremely fast to go T2. Click at minute 8-10 is all right.
Tier 2
Since we delayed T2 for a very solid economy, we need to quickly get the Refinery and make the economy upgrades.
Don't go too heavy on stone at this point. You are going to slowly stockpile. Your focus should go towards farms.
Focus on upgrading your sectors, and increase your military presence. You might even still be able to kill outposts
Keep an eye on your supply. Dwarves should be fine, but you might need the refinery upgrade to keep your military production rolling.
Get started on iron. You can easily get 5 iron mines.
Get a blacksmith, Granite Hall.
You now have a very comfortable economy to go T3 while still upgrading your outposts. You should be around min 15-18.
Tier 3
Your focus should be to quickly generate Moonsilver. Get many mines in the T3 sectors, and if possible your smeltery in the same sector, as resources will go directly from the mine to the smeltery, without passing by the outpost.
Make sure you are completing your transition to farms. At this point, you should have almost no hunting left, and almost no more workers assigned to stone. You will have a 200 bank of stone, which will slowly decrease.
Upgrade your pyromancers and berkersers, as they are your core army.
Spam your military buildings, and stay at 200 population cap.
Remember you custom race options, with low economy impact

The war horn, which can be used for defensive purposes.
The tunnels, which can be used to get your enemy out of position.
Final Army
While your army starts with being centered on axe wielders and sentries, your late game composition will be made mostly of Pyromancers and Berserkers, and a few Golems, sentries and combat balloons.
Orcs
A cheap and fast economy to quickly overwhelm your opponent.
Economy characteristics
Orcs' economy is difficult to optimize. It starts with a heavy focus on wood, but experiences a hard switch to stone on T2, to tend towards an economy balanced between wood and stone.
Farms are available at T1 and are reliable. However, hunting is still cheaper to get started.
Orc buildings are cheap and weak. They are susceptible to harass, therefore they prefer to move the pressure towards the enemy.
Their unique feature is producing army from the sector centers. Because of this, they specifically need more outposts to be on even footing with the opponent. If you only hold half the map, you are at a disadvantage.
also getting new outposts (scouting post) is significantly cheaper than upgrading them
Orcs need every single resource to make army, even stone.
In every Orc game, you always float one resource. It takes a lot of trial and errors to understand how to manage the economy properly.
Tier 1
The main base can be laid out in a few different ways :
5 wood, 2 food, and later, warpit
4 wood, 3 food, and later, warpit, for a more aggressive start
The same variants, replacing warpit with stonecutter
In the next bases, you will need to keep a good focus on wood, food, and a bit less of stone at the same time.
There is no rush to go to T2, except if you are playing against Trolls. Make sure you have enough bases before investing in going T2. Try even to steal some flags to get more sectors.
Try to click T2 between minutes 8-10.
During that transition, your next economy buildings need to be stonecutters, as you will have a lot of stone costs.
Tier 2
When you reach T2, your first focus is getting the Forge (Refinery).You want to prioritize economy upgrades, but orcs tend to experience supply cap issues. You will probably need the supply upgrade on small maps.
Start your T2 military upgrades in the Warpit
Focus Iron mines. Your goblin army is slowly losing value, and you need to prepare your army transition.
The Hunting to Farm transition should be quite natural, as the building is cheap.
Keep upgrading your outposts while making army

Hint: Use the "cycle through" command, on outpost, to quickly switch between outposts. You may want to cancel army production to prioritize sector upgrades, because you are supply capped.

Build your Dark Forge, and make the generic upgrades here. These upgrades are very valuable and you benefit from them directly.
Start T3. You should reach T3 between 14-16 mins. For orcs, the transition can be quite fast.
Remember to make your Shaman hut and unlocking the Shamans in the Warpit, because Blackash will be the main focus of T3.
Tier 3
The first focus of T3 is getting Blackash. Make a lot of Collectors in the T3 sectors. You can easily have 3 collectors per T3 sector and it won't feel like it is enough.
Start moving your wood/stone economy toward iron and food.
Make sure all your outposts become Border fortresses.
At this point, there isn't much more to do with Orcs. It is now all about pushing the opponent.
You can try to use their unique feature Tribe Totem. It has really good spells, but is quite costly to use.

Hint: If you go for tribe totems, make several of them, and cast spells at the same time on adjacent areas. The spells are costly in time and resource, and if you cast one, the opponent can easily dodge it.
Final Army
Orcs start with a lot of goblins and drummers, but finish with mostly pesterers and Shaman s, with a couple Wyverns. Trolls and the occasional Ravagers will form the front line.
Dark Elves
Like an engine board game, an economy that builds up for a tireless late game.
Economy characteristics
Dark Elves' economy might be the most complex in the game. It is slow to start, and offers 2 ways of doing the T2 section. Late game, your engine can roll endlessly, or be completely stopped depending on how the game evolved.
Their economy gravitates around wood. You can play a whole game with only 2 stone cutters. Some build orders need only one (early) stonecutter
Expensive, but rather efficient Farms at T1. They need to be delayed until running out of hunting or until wood floats.
Dark elves have good defensive capabilities, and can fully upgrade to T2 border frontiers. It means that they can stay longer on T2.
Dark Elves' economy buildings can be upgraded by paying stone, which helps balance the economy when floating stone.
The economy is rather slow to get started. You need units on the field to keep holding the upper hand, but it heavily hinders your development.
Dark elves outposts give 3 workers per level, but buildings can take 2 3 4 workers. So you have to be smart with your building distribution across your sectors.
Their T3 resource has a complex mechanic, and is already available at T2. Here is an explanation of the mechanic :

Go T2
Build a spire of souls. It's the tower on the top right of the grid ( T shortcut )
Once built, it will create a custom "worker", called the harvester of souls.
You move this guy around where you find these blue flashy threads on the map. This is where units died. The harvester will gather these souls.
If there is a huge pile of souls, the harvester has a spell to gather lots of them at once. Saving you a lot of time
The spire of souls will then transform souls into echo, which is the actual resource
Souls are crucials for your eco, it's used for

Making your best units
Upgrading your units

The fact that this resource is fight based has some implications

If you don't fight you don't generate souls ! So aggressivity is needed to keep your eco rolling. However, if you're in dire need of souls, create some spiders/specter, send them under your spire of souls, and use the tower's "Sacrifice" ability. This is highly unrecommended
If you are on the back foot during fights, you're going to have to sneak in harvesters in the enemy sectors to gather souls there

Make sure you have multiple spire of souls, so you can gather faster

Dark elves hate fighting while being on the backfoot. You need to have an aggressive expansion for a successful game. Even if you don't care for yourself about the T3 sectors, you want to deny these sectors to your opponent.
Tier 1
Dark Elves main and easier start is 3 wood, 1 hunting, 1 wood. However, the last woodcutter has only 2 workers, so we could replace it with :
It would be your only stonecutter at T1
Hunting, for spamming spiders
Halls of pain, of an aggressive build with infiltrators
The next sectors will be wood, then food, then stone, then food.
Hint: It's a good practice to upgrade a hunting cabin sector and place a hall of pain in the same sector. Because frontier has 6 outposts, and hunting + hall of pain gives 4 + 2, so you optimize your worker count.
After your first hall of pain, next sector on a stonecutter. We are slowing moving towards T2
Start your T2 technology, we are talking somewhere between 8-10 mins
In the meantime, finish your 2nd hall of pain, and stockpile some wood and stone.
Tier 2
As said in the characteristics, Tier 2 has 2 ways of being played.
The way of Iron
If you choose this way, you are going towards Sleepers and potentially Beetles. That way is more expensive on stone, as you need the forge early on. You will have less trouble getting to T3 but it will take time to transition to the very late game
When getting T2, upgrade iron sectors, and get iron mines. You might need 2-4 of them. Keep in mind that they can be upgraded if you float stone (unlikely)
Prepare a Spire of souls, and a Forge. This is 40 stones already. Go hunt for souls
Get the Refinery, and the economy upgrades. Dark elves is also a race with supply cap issues in some rare cases, so keep an eye for the supply upgrade if need be.
Continue improving your food/wood economy, and try to slowly transition to Farms.
Make more Halls of pain and assert a presence on the map.
Make your upgrade for the Sleeper.
Get your single Dark temple
Click to T3 when you feel comfortable, probably around 15-18 mins
The transition is detailed in T3 section, as it is common for both ways
The way of Echo
If you choose this way, you are going towards Basilisks. More of your economy is already good, but you will have more trouble killing units. It will also be harder to get the iron for T3. But you will already be set for Souls late game.
Build a spire of souls and go hunt for souls
Build a Refinery and get the economy upgrades. ark elves is also a race with supply cap issues in some rare cases, so keep an eye for the supply upgrade if need be.
Build a Dark temple, and start producing basilisks
Continue improving your food/wood economy, and try to slowly transition to Farms.
Try to quickly build your iron mines to compensate for the delay.
Click to T3 when you feel comfortable, probably around 15-18 mins
Tier 3
From this point forward, your stone needs are very low. You will be able to keep only 1 stone cutter for the rest of the game
It is a good idea to upgrade your farms. It will rid you of your surplus of stone, while saving building space.
Start spamming Dark Temples and spire of souls, as you can afford them.
The whole focus of this tier is to get a constant flow of souls and food.
Make your units upgrades, and once you have done it, you can remove your forge.
Final Army
The early army consists of a few spiders and a lot of infiltrators. Late game, you basically make every unit at all time, to get a nice mix which combos with each other.
Trolls
Big, strong and expensive units, but an economy to back it up.
Economy characteristics
Troll economy is complex, comparable to Dark Elves. All resources are used at all times, making it hard to reach a balance.
Just like humans, Trolls' economy self balances. Woodcutters cost stone, stonecutters cost wood. So you should not stockpile
Trolls rely on low sectors count with low worker count. You still take the flag, but it's normal not to build on them very early. The conclusion is that each individual worker is a lot more efficient than other races
Trolls do not have a T3. Instead, their T1 is slightly better than others and their T2 it slightly weaker than others' T3
Trolls do not have access to Iron. Instead, they use Scrap. To gather scrap :

Make a Scrap hoard
Produce Scrappers

Scrappers can gather scraps from Scrap piles, in specific places of the map. In that mode, 1 scrapper can keep 1 scrap hoard +-70% active.
They can also enter into a stance, where they generate it slower, but endlessly. In that mode, 4 scrappers are needed to keep 1 scrap hoard almost fully active.

Trolls' T3 resource is called Offerings, which are produced in Shrine to Mugwa, also endlessly.
Therefore, trolls have 3 endless resources, which should theoretically result in a solid late. However, it's not that simple.
Trolls only recruit 2 basic units, which are then sent to upgrading buildings. All resources will be used in these upgrade processes. Which means that you need to fine tune your economy for your army during the whole game.
Trolls do not have a Refinery. Instead, they have a Moon temple, which has more possibilities but is harder to use
Trolls easily hit their supply cap. To break it, it is important to build Tribe shelters. They drain a large amount of wood. However, upgrading them cost stone, so after 1 shelter, you can choose whether to upgrade or make a new one, depending on what is cheaper for you.
Tier 1
Trolls have 2 ways of starting the game:
Economy build : 2 food, 2 wood, 2 stones, 2 wood.
Aggressive build : 3 food, 1 stone, 4 wood, non stop smasher production.
Hint: the trick in the first page, where you remove workers to unbuilt buildings is very important for trolls.
The next sector you take needs to have all wood/food/stone. The order will compensate for whichever build you chose first. The 4th building will be a scrap hoard. Produce only 1 scrapper and send him to a scrap pile. This will be enough to get you started
Before your next outpost, make a fight hut, and the upgrade hut of your choosing.
Next outpost ideally also holds all 3 resources. Upgrade for all of them

Hint : if you know that this is not possible, for example no stone on that sector, replace the scrap hoard with a stonecutter. Then in the next outpost, you make the scrap hoard to compensate that delay

Keep an eye on your supply cap
It is still not profitable to go T2, take 1 more sector, and fill it.
Make the military upgrade for your core unit.
Add a fight hut, and go T2. At this point, you should be between min 7-9, with already a decent presence on the map
Tier 2
Upgrading your sector is a huge defensive value, and brings you a lot of workers. This is going to be your next focus.
Continue for a couple minutes your focus on T1 resources
Make a 2-3 Shrine to Mugwa to gather offerings. Build them in the back, they are expensive
Careful, your scrap pile just ran out ! Move your scrapper, make another scrap hoard and start making a few scrappers to prepare you for your steady-state economy.
Your hunters are also running out, prepare your transition to Farms.

Hint: Trolls have a Moon temple, which improves all economy buildings of the same type in a sector. So it might be a good idea to specialize a sector for a specific resource.

Your economy is now fully stable. Keep focusing on offerings as it will become a core requirement for your army.
Make a lot more military buildings, and prepare your chains of unit training.
Final Army
The core army at the start is smashers, skull crushers and throwers. Late game, you will rely on your spellcasters, spike flingers, and still fighters as frontlines.
Iron beaks can also very well surprise your opponent, and save you from range/flying units.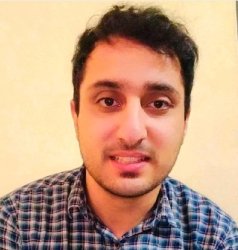 Latest posts by Oman Bilal
(see all)