The latest and best SpiderMan Across the Spider Verse Mod for Minecraft PE lets you swing about the Minecraft universe like your beloved web-slinging hero from multiple dimensions.
With the most recent mod release, Spider-Man: Into the Spider-Verse characters and outfits can now be found in Minecraft Pocket Edition!
Features Of This New Minecraft PE Mod Pack
Here are some features of Spider Man Across the Spider Verse mod for Minecraft PE:
Access to Over 12 cool Suits: Choose from a wide selection of 12 impressive suits, modelled after various Spider-Men and Spider-Women from various dimensions.
Dress Like Iconic Characters: Embrace the persona of beloved characters like Gwen Stacy from Spider-Gwen or Miles Morales in his legendary red and black suit.
Stylish and Awesome Appearance: Keep the bad guys at bay in your Minecraft world while looking totally awesome in your news suits.
Swing, Scale, and Fight: Experience the same web-slinging, building-scaling, and extraordinary combat moves as seen in the Spider-Verse characters.
Unique Abilities: Each suit gives you special powers, including venom blasts, extreme strength, and invisibility, adding depth to your gameplay.
Engage in Risky Missions Like a Boss: Go on daring quests, putting your spider-like abilities to the test as you take on challenging missions with your new found abilities.
Iconic Villain Battles: Face off against iconic villains, making your adventures even more thrilling.
Defender of the People: Protect the innocent citizens of Minecraft with your powerful spider-like abilities, becoming the ultimate hero.
Keep scrolling to get the download links for the best Spider Man Across the Spider Verse Addon/Mod for Minecraft PE.
Download Spider Man Across the Spider Verse Mod for Minecraft PE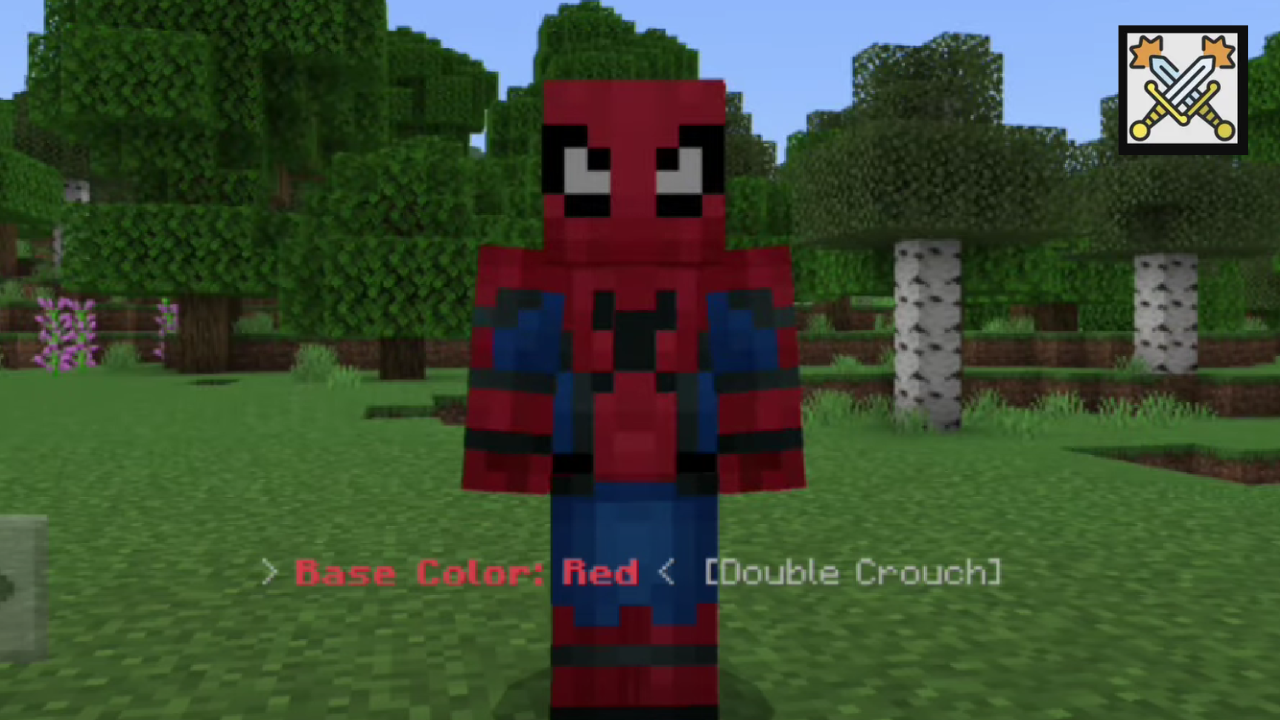 You can download behavior pack and resource pack directly from the MediaFire links below:
Made by: McJeymodzz
How To Download & Import This Minecraft PE Mod Pack
To download and import Spider Man Across the Spider Verse Mod mod pack, follow these steps:
Click on the links above to get the Resource and Behavior Minecraft PE addon files from MediaFire directly without ads.
Once the files are downloaded, open Minecraft PE on your device.
Go to the "Settings" menu and select "Global Resources" or "Resource Packs" depending on your version of Minecraft.
Click on "My Packs" or "Add Packs" to import the downloaded files.
Locate and select the downloaded Resource .mcaddon file, and then click on "Import."
Repeat the process for the Behavior .mcaddon file, importing it as well.
After both the files are imported, make sure to activate them by clicking on the little "Activate" button next to each of them.
Now, create or load Minecraft PE where you want to use the mod pack.
In the world settings, go to "Resource Packs" and select the imported Resource pack you just activated.
Similarly, go to "Behavior Packs" and select the imported Behavior pack you activated.
Save the settings, launch the game, and have fun using the new mod pack.
Bookmark this page for more similar Minecraft Mod packs in the future. We have just published the new Bleach WG Addon Mod for Minecraft PE 1.20.
If you found this helpful, leave a like and show us your support in the comment box below. 😉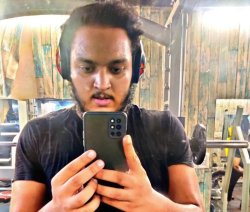 Latest posts by Amir Shiraz
(see all)