Spirit Harvester War codes will help you unleash the full power of your hero in this epic anime action-adventure game.
Developed by "AkilLeisymR," Spirit Harvester War is an RPG in which you get to choose from 13 squads of death reapers, unleash their supermoves, and form powerful teams. You will also be engaged in the Soul Arena, PvE missions, and PvP battles worldwide. The game has a captivating storytelling, dynamic combat, and the allure of Spirit Harvester War codes.
It offers an epic adventure where you defy Death, gather Soul Energy, and unleash their power to become unstoppable. See if you can build a powerful team of death reapers and rise to the top of the Soul Arena leaderboard!
Spirit Harvester War Coupon Codes List
APKEXCGIFT
bleach88
bleach11
FACE0D5B4D22C7
Still have burning questions about Spirit Harvester War codes? We've got you covered with some FAQs:
Spirit Harvester War FAQs, Answered
How To Redeem Promo Codes?
Here's a step-by-step guide that'll have you redeeming those Spirit Harvester War codes like a pro:
Launch the game on your mobile device and tap on the "Avatar" icon.
Tap on the "Settings" and "Pack Redemption" icons on the new window.
In the provided text box, carefully enter or copy and paste the codes we've provided.
Confirm your entry, and the codes will be applied automatically.
Don't forget to check your in-game mailbox to collect the unlocked rewards.
But hurry, my friend, because these Spirit Harvester War promo codes have a ticking clock attached to them. So, don't waste another second, seize the moment and redeem those codes today.
How To Find Spirit Harvester War Gift Codes?
If you want to stay on top of your game and never miss out on any awesome gift codes for Spirit Harvester War, make sure to stay connected with their official accounts on Twitter, Facebook, and Discord.
These are the go-to places where the developers drop those highly sought-after codes. Just hit that follow button, enable notifications, and keep an eye out for exciting code drops.
Oh, and here's a sneaky little ninja hack for you: bookmark this page on Clashiverse by pressing CTRL + D on your keyboard. That way, you'll always have quick and easy access to this valuable resource whenever you need the latest Spirit Harvester War gift codes.
No more scrolling through endless social media feeds or searching high and low for Discord servers. It's all right here on Clashiverse, just a click away.
Are Spirit Harvester War Redeem Codes Free To Use?
These Spirit Harvester War redeem codes are like little presents from the game developers and give you awesome in-game rewards. We're talking about gems, sweet avatar outfits, loads of gold, and more. The best part? They're totally free!
No need to shell out any cash. Just keep an eye out for those codes and enjoy the extra goodies they bring to your adventure.
How Many Times Can You Use A Single Code?
You can only use each Spirit Harvester War code once per player account. If you've already used a code, trying to use it again will result in an error notice saying that the gift code has already been used.
Our team at Clashiverse genuinely hope that you've found our exclusive list of Spirit Harvester War codes helpful. However, we're only human, and it's possible that we might have missed a code or two. If you stumble upon any additional codes not mentioned here, kindly share them in the comment box below.
Your contribution would be greatly appreciated by the entire Spirit Harvester War community.
Don't forget to give us a thumbs-up on Facebook and stay connected with the latest updates by following us on Pinterest, Reddit, and Twitter. We'd love to keep you in the loop with our exciting content.
If you want more in-game rewards, be sure to check out the newest codes list by Clashiverse below: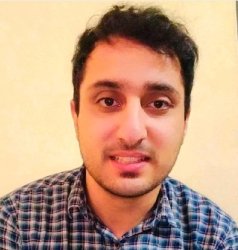 Latest posts by Oman Bilal
(see all)