Sssnaker, the popular mobile game, is about to receive an eagerly anticipated update called "The Plant Season," set to roll out this week. This update promises an array of exciting additions for both Android and iOS users.
Here's a summary of what to expect in this new SSSnaker update:
Plant Season Update Patch Notes
New Snakes: The update will introduce three new snakes. Among them is the highly anticipated "Jungle Flash" snake, which will be found exclusively in the deep jungles.
Plant Relics: In addition to the new snakes, the update will bring two new plant relics to the game. These relics are expected to offer exciting enhancements and abilities to S, A, and B grade snakes.
Jungle Shadows Season Pass: The Plant Season update introduces a jungle-themed season pass called "Jungle Shadows." By participating in this season, players can earn blessings and strive for epic rewards.
Mind Treasure Hunt Event: A thrilling event called the "Mind Treasure Hunt" will be available in the update. Players will have the chance to obtain numerous rare rewards. It's an opportunity to uncover hidden Jungle treasures.
Free Three-Day Event: To celebrate the update, Sssnaker is offering a three-day free event. Players can participate and receive a brand-new plant-themed artifact.
Jungle Duet Descends Arena: The update will introduce a new arena named "Jungle Duet Descends." This arena is expected to feature multiple stages and mobs, providing unique challenges and opportunities for engagement. However, past updates have experienced the presence of bots, so it is advised not to invest in this arena.
With the upcoming release of The Plant Season update for Sssnaker, players are in for a wild and thrilling adventure. Stay tuned for the release and prepare to go on a new unforgettable serpent adventure!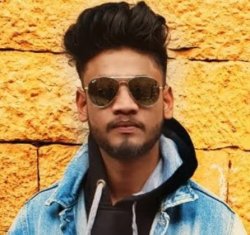 Latest posts by Aaqib Javed
(see all)