Exciting new details about the highly awaited SURVIVOR.io 1st Anniversary Update 2.0 has been released by the developers. It promises to be a game-changer in more ways than one.
Let's dive into the details and see what the update has in store for us.
New Hero: Wesson, the Professional Soldier
The first major highlight of the update is the introduction of a new playable hero – Wesson, a skilled and composed professional soldier. While we don't have all the specifics about his abilities just yet, rest assured that our upcoming articles will cover a detailed breakdown of his skills.
Expanded Equipment – "Eternal Void" Set
The addition of the Eternal Void set will vastly improve the real cow scene. The Disorder set will also be introduced to the collection, providing even more tactical options.
Clans and a Nameless Destiny
Clans are another intriguing addition that has made its way into the game as part of this anniversary Update 2.0. Players can now establish clans, form alliances, and fight alongside one another.
Anniversary Challenges
As part of the first-anniversary celebrations, the game will present Anniversary Challenge Stages. These challenges will put your skills to the test, and upon completing them, players will be rewarded with luxury gifts.
Skill Skin System and Outfits Galore
The update will also unveil a new Skill Skin System, adding an extra layer of customization and flair to your hero's abilities. But that's not all – the first anniversary will bring forth a plethora of outfits, giving you access to fresh anniversary-themed attire.
Additionally, for those nostalgic about limited outfits from the past, there's good news – you'll have a chance to obtain some of those elusive classics!
Astral Forge: More Stars, More Power
The Astral Forge receives a much-needed boost with the update as it can now support up to two additional stars. With this improvement, you can upgrade your gear up to Astral Forge 3 stars, giving you better performance and more options.
Many Anniversary Events Coming Your Way
Players have six anniversary events to look forward to over the entire month of August. Every event promises to offer unique challenges, rewards, and exciting moments that will keep you hooked on the game.
As the SURVIVOR.io 1st ANNIVERSARY UPDATE 2.0 release date approaches, be sure to keep an eye on the game's official announcements and social media channels for updates.
It should be noted that this information is based on the most recent data and can change or include new information after the official release of the update.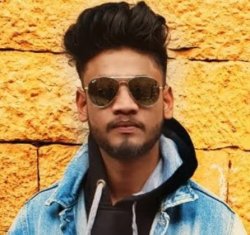 Latest posts by Aaqib Javed
(see all)