Teapot Tower Defenders is a Roblox game in which you get whisked away into a world where teapots hold unimaginable powers and an evil force looms menacingly.
In this guide, I will unveil official Teapot Tower Defenders Trello & Discord links that will serve as your ultimate guide to conquering this whimsical and challenging game.
Inside the Teapot Tower Defenders Trello board you will discover the secrets behind building an impervious defence, as you learn about the unique abilities of various teapots, bosses that you will face in each stage, codes that you can redeem for rewards, and places to unlock powerful upgrades.
Use your creativity and design ingenious layouts that will confound the enemy, leaving them helpless against your tea-fueled arsenal.
Teapot Tower Defenders Trello & Discord
Check out the official Trello and Discord link for Teapot Tower Defenders below. I've personally verified it to make sure it's the real deal. So you can go right in and explore everything related to the game.
Trello Official: Teapot Tower Defenders Trello
Discord Official: Teapot Tower Defenders Discord
Roblox Page Official: Teapot Tower Defenders
Teapot Tower Defenders Codes
For in-game gems, upgrades, and coins you can redeem the following codes today:
ENGI – Gives 50 Points!
TEALORD – Gives Teapot Lord Emote!
Bucket – Gives Violet Doombringer Skin!
LUCKY – Gives 30 Free Draws!
Carpet – Gives Rainbow Carpet Emote!
Teapot Tower Defenders Gifts
Gifts were created when the Aurmiz Gift of Hollow was created.
Gifts are items given by Launchers, which were given to specific people (e.g. "Toaster's Gift of the Red Void" which was only obtainable from toaster31) or given to a specific group of staff members (e.g. "The Gift of Kindness", which was only given to toaster31, Guest_2998, and Kand2218)
Gifts give skins once the gifts become unobtainable, with the skins being on-par with the style of the gift it was obtainable from.
That concludes this post on the official Teapot Tower Defenders Trello.
For more Trello links, check out the following articles: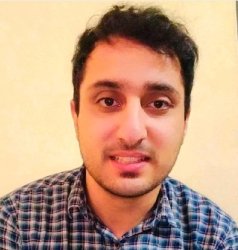 Latest posts by Oman Bilal
(see all)