Welcome to the newest Tower of God codes guide. It is an action-packed game based on the 6 Billion Views Webtoon. The game allows you to join the story of main character Bam who is on his quest to climb the Tower of God and discover the secrets within.
In this guide, we will provide all the information you need to know about redeeming free codes in Tower of God Great Journey, including the currently available codes and how to redeem them. So, let's us find out all the new TOG Great Journey codes!
Tower of God Great Journey Redeem Codes
The developers of Tower of God release gift codes from time to time, which allow you to unlock rewards such as new character items and upgrades. Currently, the following codes are released by the developers for redemption:
Active Codes
TOGGJ200DWITHU (new!)
SS2HTUTOG 
JINSUNG14MAR 
TOGGJ1MDLTU 
TOGGIVEITEM1332 
TOGGETITEM1242 
NEWENDORSI0227 
THANKYOUTOG 
TOGTOP1 
Expired Codes
APR1FOOLSTOG
TOGGETDIA1157
togdia369
TOGDEVNOTE0220
NEW1RREGUL4R0219
0218GRE4TJ0URNEY
PLAYTOG021723NOW
WELCOMETOG2023
It is important to note that these Tower of God codes are time-sensitive, so you must be sure to redeem them as soon as possible before they expire. Keep an eye out for new codes on this page, as the developers will release more redeem codes in the future.
How to Redeem Tower of God Codes?
Redeeming codes in Tower of God is a straightforward process. Follow these simple steps to redeem your codes:
Open the game and navigate to the 'Settings' option in the menu.
In the new window tap on the 'Account' button and then the 'Gift Codes' option.
Enter the code exactly as it appears, including any capitalization and spacing.
Tap on the 'Confirm' icon to receive your rewards in the mailbox.
It's important to redeem all the Tower of God Great Journey codes quickly after the release because they will expire soon. Also, you must make sure to enter the codes exactly as they appear in the list.
Also see: Kingdom Clash codes & Combat Quest codes
Conclusion
Tower of God: Great Journey is an exciting game that offers a unique and challenging experience. By redeeming free codes, you can gain access to new character items, in-game currency, and upgrades to help you succeed in the game. Be sure to check for new codes on a regular basis, and redeem them as soon as possible before they expire.
As the game is in an early stage, so only few Tower of God Great Journey codes have been released yet, but developers will release new codes in the coming weeks. So, stay tuned for updates and redeem the codes as soon as they are out to get the best rewards.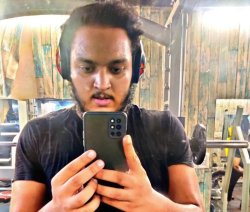 Latest posts by Amir Shiraz
(see all)