Here is the newest Tower of God Great Journey Tier List. It is a new online game for mobile devices developed and published by "NGELGAMES".
In this game, you play as Bam, the story's main character who goes on a trip through the realm. The game contains many forms of Bam that you can acquire and upgrade by completing tasks.
This Tower of God tier list is created after taking into account various factors such as stats, abilities, and versatility of every character.
So, this will be helpful for you to decide who to include in your team.
Related games: Brown Dust 2 Tier List
Tower of God Great Journey Tier List
S Tier
Albelda – Legendary Character
Evan Edrok – Legendary Character
Urek Mazino – Legendary Character
Ha Jinsung – Legendary Character
White – Legendary Character
A Tier
Kang Horyang – Heroic Character
Novick – Heroic Character
Emerald Ocean Yeon Yihwa – Legendary Character
Waterbomb Commander Xiaxia – Legendary Character
B Tier
Khun Aguero Agnis – Heroic Character
Rachel – Heroic Character
Hatz – Heroic Character
Recommended game: Ode To Alchemist Tier List
Which is the best character in Tower of God?
As per my experiences, Albelda is the most powerful and versatile character in the game. Her classification as a Support type and her abilities make her one of the best healers in the game. Her basic ability allows her to provide a shield to all allies if their HP is at 90% or more, and recover their health if their HP is below 90%. This means that she can provide protection and recovery to her allies even in the middle of a battle.
Her second ability also allows her to accelerate the cooldown of all allies, giving them the ability to use their abilities more often. Furthermore, being transcended grants her debuff immunity for all allies for 4 secs.
With that I conclude this Tower of God Great Journey tier list. Remember, this list is the new character tier list selection and is guaranteed to make you the best player in the game.
Just make sure to follow it and also take into consideration other factors such as personal play style, team composition and strategy.
And whatever you do, always experiment for yourself as well! After all, this tier list is based on my personal experiences. Happy Gaming!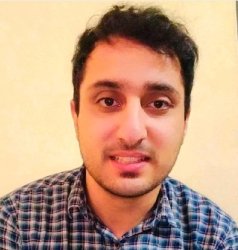 Latest posts by Oman Bilal
(see all)