Hello and welcome to my newly created Roblox Undertale Timeline Reset Trello guide! In this Trello page, I will explain in-depth about important elements of this game such as skins, character tier list, and more.
Developed by "Pre_EmenintTale", Undertale Timeline Reset is a Roblox game in which you have to pick a character from the Undertale Universe and participate in PVP fights to top the leaderboards. It is a generic sans simulator PVP type and is inspired by Sans Multiverse Battles. With that being told, let us now get started with this Undertale Timeline Reset Trello guide!
More Roblox content: Roblox Goofy Stands Tier List
Undertale Timeline Reset Trello
Love
You get Love by waiting in game, holding E at the Love Pad, or waiting at the Sans Statue, Love scales with Resets, the more Love you have, the more Characters you will have unlocked.
Reset
Reset's are used to unlock stronger characters, The more Resets you have the more Love you get. Every Reset gives Credits.
Show More Button
Report – Report someone if they are hacking (DO NOT CLOWN REPORT)
Undertale Timeline Reset Code's
VOZAN
OUTOFALHPA
INEEDMONEY
PUBLICRELEASE
TERMINATEDACCOUNTS
Anti-lag – Get's rid of weather
RESET – Used to get Resets
Buy – Buy game passes, buy something and everyone will call you a pay to win
Transfer Love – Give Love to other people, useful for making your own events (last one standing gets 100k love from me and such) ONLY works with Love, no other stats can be transferred
Skin tokens
Skin tokens are gained from clicking at the Skin token shrine, they are used for skins of characters (these characters are also stronger) Currently there is only Galaxy Sans as a skin.
How do I buy skins?
What is G?
G stands for GOLD,you can check your amount of gold in your stats
How to get Gold?
You can find gold in snow piles
How do I use it?
You can buy skins with it
Where do I buy skins?
Undertale Timeline Reset Tier List Guide
Characters Skins
Character: UnderSwap!Sans
BlueBerry
Costs: 999 G
Rarity: Etheral
Character: Bad Time Sans
Unholly Presence
Price: 999 G
Rarity: Ethera
Character: Science!sans
Nerd
Price: 25 G
Rarity: Common
Character: Decadent Society Sans
Deimos Decadent Society Sans
Price: 210 G
Rarity: Godly
Character: Sans
Fabled
Price: 75 G
Rarity: Gamma
With that I conclude this Roblox Undertale Timeline Reset Trello guide. I hope this guide will helped you up your game and become a more strong opponent on the field.
More similar reads: Undertale A Multiversal Timeline Trello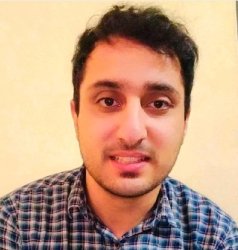 Latest posts by Oman Bilal
(see all)