The developers of the well-known mobile game Viking Rise have started a brand-new, exciting event called the "Viking Rise Streamer Challenge." Players that are interested in streaming Viking Rise content can participate in this challenge to show off their skills and win free prizes.
According to UTC time, the event is scheduled to take place between June 20 and July 3.
How to participate in Viking Rise Streamer Challenge
To participate in the Viking Rise Streamer Challenge, players need to upload a recording of their stream to the designated "streamer-challenge" Discord channel. The stream must be conducted within the event period, and older submissions will not be considered. The content of the stream should be related to Viking Rise, and participants can upload multiple submissions as long as the content is unique each time.
In the description of the stream or submission clip, participants must include a download link (https://g.igg.com/r6aLrM) along with the hashtags #vikingrise and #vrstreamerchallenge.
Additionally, players have the opportunity to vote for their favorite streams by reacting with a ✅ emoji to the submission. The voting period will be open from July 4 to July 6, giving members plenty of time to cast their votes.
The top 10 streamers with the highest number of votes will receive a special "Featured Streamer" role, and the official Viking Rise team may reach out to potential streamers for future collaboration on official Viking Rise streams.
Participation in the Viking Rise Streamer Challenge guarantees a participation prize, including 3 Oracle Soulstones, 3 Blessed Soulstones, 10 Epic Hero Shards, and 1 Speedup (8h).
Also, streamers who secure a position within the top 10 rankings based on the total number of votes, as well as having at least 5,000 views for their streams and passing the official review stage, will be eligible for the Popularity Award. The Popularity Award includes Amazon Gift Cards as follows:
First place: US$300 Amazon Gift Card
Second place: US$200 Amazon Gift Card
Third place: US$100 Amazon Gift Card
Fourth to tenth place: US$50 Amazon Gift Card
The distribution of rewards will take place after the event ends. Participation prizes will be issued within 7 working days, while Popularity Awards will be distributed within 30 working days. Players who cannot use Amazon Gift Cards have the option to receive Crystals of equivalent value instead.
It is crucial to remember that breaking any of the challenge rules could lead to disqualification. The developers, IGG SINGAPORE PTE. LTD., has the final say in how the event's rules and content should be interpreted.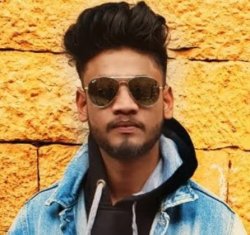 Latest posts by Aaqib Javed
(see all)