One thing you've undoubtedly noticed if you play the Wandering Sword game is the sheer number of characters in it. It's simple to become lost in the sea of names and groups with over 600 NPCs.
This handbook is meant to help with that. I've put together a list of the game's most important characters, as well as their relationships and faction allegiances. For a little fun, I've also included some of my own commentary.
Disclaimer:
There are a few minor spoilers in this guide, but no significant story turns. Although I've made every effort to be as thorough as I can be, there might be a few minor characters that I've overlooked.
Wandering Sword Characters: Chart of the Grand Cast 
Here is the complete chart of all the Wandering Sword characters and relationships:
Notable Mentions:
Tianjian Sect: One character from this sect is mentioned once by Master Daomiao when talking about Yuanqi's backstory. It's possible that this character will be added in DLC or was cut from the game.
The Western Sect banana gang: A group of characters from this sect play a very minor role in a side quest.
The Pirate/Bandit Gallery: A few characters from this gallery play a very minor role aside from maybe Shipwreck Clam and Seaperil Dragon.
The Misty Swordsmen: These characters are irrelevant to the story and the grind to level them up is terrible.
The Goons: Most factions have many unnamed and irrelevant goons, so I didn't include them all in the chart.
Tianshan Sect: This sect is a major story spoiler, so I didn't include them in the chart.
Tianji Palace: Mostly backstory, since it was destroyed before the game begins and is only mentioned a few times if Ye Fei is with you.
I hope this guide has been helpful! If you have any questions, please feel free to leave a comment below.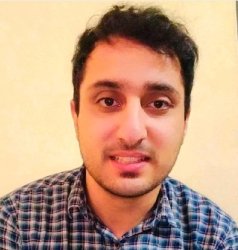 Latest posts by Oman Bilal
(see all)