Attention all War of GAMA players! We have a special treat for you today. For a limited time, the developers have released special gift codes that will grant you exclusive in-game rewards and bonuses. These War of GAMA gift codes can be redeemed in the "Coupon Code" section of the game's settings. In this article, we have given all the gift codes that are active in the game. So don't wait – get your hands on these exclusive rewards and enhance your War of GAMA experience.
War of GAMA has it all: fierce battles, engaging gameplay, and ground-breaking multiplayer elements. It's also designed for one-handed play, so you can conquer the kingdom whenever and wherever you want. You'll be able to use your strength and strategic talents to become the most powerful warrior in the land. The game features authentic RPG elements like the blood alliance system, god-level dungeons, coupon code redemption section, as well as epic boss team battles. There's always something new to discover and conquer.
That's not all! We also have promo codes for other popular mobile game. Make sure you check out the list of Monster Clash Gift Codes, Rodeo Stampede Sky Zoo Safari Codes and Final 5 Codes afterwards.
Now let's get started with the article.
Active War of GAMA Gift Codes
First we have WOG2023 promo code. Get exclusive rewards for free after you redeem this code. Gift codes in War of GAMA are the perfect way to kick off the new year with a bang, so don't miss out on this opportunity to get some amazing in-game goodies.
Next codes that we have are WOG1M , WOG2M and WOG4M. They are code that were released during the time of pre-registration. So redeem them quickly otherwise they will expire soon.
Steps to redeem War of GAMA Codes
Here are the steps to redeem gift codes in War of GAMA:
Launch the War of GAMA game on your device.
Tap on the "Settings" icon in the bottom right corner of the screen.
Scroll down and tap on the "Coupon" option.
Enter your gift code in the text field provided.
Tap on the "Confirm" button to claim your rewards.
How to find more War of GAMA coupon codes?
As a player of War of GAMA, you may be wondering how you can find more coupon codes to redeem in the game. Here are a few ways you can try:
Keep an eye on the game's official social media pages and website, as new gift codes and promotions are frequently announced there..
Join War of GAMA online communities and forums, as these may provide information regarding codes and other in-game events.
Participate in in-game events and contests since they may provide gift codes as prizes or rewards.
Follow popular War of GAMA streamers on sites like Twitch and YouTube, as they may share codes with their viewers and followers on some occasions.
But to easily find all the new War of GAMA gift codes you can save this page in your browser and check regularly for updates. This page will always have updated list of codes.
Don't miss the chance to earn exclusive in-game goodies and perks – redeem your gift codes today and join the battle!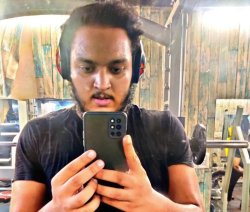 Latest posts by Amir Shiraz
(see all)