Will of Storm Gift Codes are an effective way of getting premium resources for free. By using these codes you will receive Diamond, Legendary Chest, Health Potion, and other items. So, check out our list of active codes to find all the rewards you can unlock as of today.
Published by "PAUL VINCENT YDEL", In Will of Storm, you collect over 100 ninjas with unique abilities to fight against an evil clan. Upgrade your ninjas through potential, equipment, ornaments, and exclusive tools. Get daily rewards by completing tasks and participating in events. Build a strategic team using Faction Aurora and Ninja Bonds, and interact with heroines to aid in battles.
Will of Storm Gift Codes (NEW)
As of today here are all the Will of Storm codes available for you to redeem in the game:
HF666
HF777
HF888
22Y386N99666
Will of Storm FAQ's, Answered
Q: How do I redeem codes in the game?
A: The process to redeem codes in the game is a bit different, here's how you can get it done in a few simple steps:
Step1: Launch the game and go to the "Profile" button and tap on "Settings" icon.
Step2: Tap "Redeem Code" button on the new popup window.
Step3: Now copy & paste directly all the codes that we have given inside the text box.
Step4: Finally tap the "Confirm" option and your codes will be automatically applied.
Step5: You can check your mailbox to claim the rewards that were unlocked.
Will of Storm gift codes can only be redeemed once per account, so when it's gone, it's gone for good. And don't forget that gift codes are like secret codes, they are case-sensitive, so keep an eye on the letter casing to make sure you are using the right one.
Q: How do I get more Will of Storm gift codes?
A: Well, you could go and check the official Will of Storm Facebook page, Discord channel, YouTube channel, or related Reddit forums for any promotions or giveaways. Additionally, to improve your chances of finding gift codes, it would be helpful for you to participate in various in-game events or tournaments, as such activities often serve as a source of rewards for successful achievement.
Q: What do Will of Storm codes do?
A: Will of Storm codes can be redeemed to unlock premium rewards and other useful items in the game. This makes it easier to progress in the game without having to go through multiple hassles for premium resources.
For more mobile game freebies, check out the latest Fighters Awakening gift codes and Kamehame Big Bang codes list.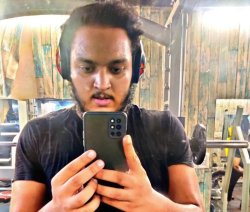 Latest posts by Amir Shiraz
(see all)