Here you will find the latest World of Aincrad Trello & Discord links wiki, your gateway to the world of this immersive MMORPG experience on Roblox.
Inspired by the anime series Sword Art Online, it transports you to an action-packed world where you battle mobs, grow through the ranks, and acquire legendary hidden treasures.
But, this adventure is not without its challenges! Your goal will be to ascend to the pinnacle of sword mastery by perfecting your skills and learning powerful sword techniques.
With each swing of your blade, your strength grows, letting you become an indomitable force. You can even summon your allies that will help you on your path to greatness.
The World of Aincrad Trello board serves as a single location for important game updates and announcements. It keeps you informed about current events and gives you a preview of upcoming events.
And if you join the World of Aincrad Discord server, you'll find it buzzing with activity! Players gather to speak, have entertaining chats, and share tips and ideas for improving their game.
Roblox World of Aincrad Trello & Discord Wiki
Check out the official Trello and Discord link for World of Aincrad below. I've personally verified it to make sure it's the real deal. So you can go right in and explore everything related to the game.
Trello Official: World of Aincrad Trello
Discord Official: World of Aincrad Discord
Roblox Page Official: World of Aincrad
Armor Tier List: World of Aincrad Tier List
Enchant Guide: World of Aincrad Enchant
Greatswords Guide: World of Aincrad Greatswords Guide
World of Aincrad Beginner Guide: Tips & Tricks
When you start playing for the first time, note these helpful tips and tricks for smooth progress.
Choosing a Starting Weapon
You will be able to choose your first weapon when creating your character. I strongly advise picking the Straight Sword for a faster head start.
Levelling Up
Skip the boars (unless you want their drops) and head towards the wolves for better experience points and a valuable item called the Wolf Tunic, usable from level 2 onwards. Keep grinding those wolves!
Between Levelling Up
While you're grinding and levelling up, you'll collect plenty of common and uncommon drops. When returning to the town, find the blacksmith and dismantle and upgrade your best weapon with the unused ones in your inventory.
Hang on to any Blue gems as you'll need them to upgrade your dungeon armour. At the moment, armour is the most crucial item of your character.
Preparation for Mini Boss/Boss
If you're preparing for the Mini Boss or Boss battles, either reset or head to town. Make your way forward until the first right turn, where you'll find a shop. Stock up on as many potions as possible.
If you don't have enough col, go back to the dungeon and farm for resources. Potions are essential for these fights.
That concludes this guide on the official World of Aincrad Trello & Discord links Wiki.
For more Trello board links, check out the following list: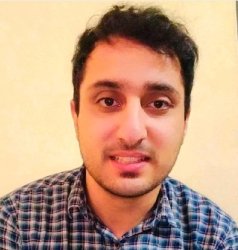 Latest posts by Oman Bilal
(see all)