In the massive role-playing game Zoldout Global, you battle against dangerous creatures. You must use creativity and powerful weapons if you want to succeed in this game.
Each weapon in the game has something unique to offer, just make sure you know how to use them. Throughout your adventure, you'll come across a large number of weapons but only a few of them will be useful to you. So, to help you pick only the best weapons in the game, we curated this Zoldout Global weapons guide for beginners.
Apart from Zoldout Global weapons guide, we also have written on Zoldout reroll guide, tips to level up quickly in the game and new coupon codes list.
Zoldout Global Weapons Guide Wiki
In the first section of this guide, you will learn how to organize your weapons in the Zoldout Global version of the game. Use it as a reference when researching how to organize weapons in Zoldout.
How to organize weapons?
Weapons can be edited from "Weapon Formation" on the team formation screen. You can check the team formation on the home screen before "Team" or quest challenge.
On the weapon formation screen, you can swap weapons by simply dragging them from the list. The weapon formation displays the weapon for each character organized in the team, and when you tap the character you want to change, the weapon formation screen is displayed.
Weapons need to be set up for each team. Even if it is the same character, different weapons can be set if the team changes, so it is possible to change weapons depending on the combination of characters.
Be careful not to swap characters and move them to another screen, as they will initialize their weapons. When replacing characters, be sure to check the weapon formation.
Zoldout Global best weapons ranking
In the second part of this Zoldout Global weapons guide we will give you the most powerful weapon ranking. This section describes the strongest weapons in the current meta, evaluation criteria, and weapon type rankings. Use it as a reference when researching Zoldout Global best weapons.
Evaluation criteria for the strongest weapons
Weapons with high attack power and effectiveness, and weapons that are not affected by the state of allies and enemies are easy to use and highly evaluated. Weapons that activate their effects against enemies in abnormal states are less versatile because they bind allies and weapon formations.
Weapons with a wide range and long range can attack multiple enemies or unilaterally from outside the enemy's range. In addition, weapons that can ignore obstacles are very powerful.
Weapons are better when they consume less power. It is one of the most important stats among weapons because it allows you to use weapons multiple times during one turn, move and dispose of them, and perform other actions that lead to the next.
Weapons Ranking
One-handed Sword strongest ranking
Desfreeze – Deals physical damage. If the target is frozen, it will be changed to pure water damage and the target will be uncast. Released its own frozen state.
Firedeath Fly – Leaps towards the target to deal physical damage and burns during 5 ticks (burning totals 400 flame damage). Burns itself within 10 ticks (burning totals 400 flame damage). In the second mode, it burns enemies in medium range within 5 ticks (burning totals 400 flame damage).
Crystal Sword – Increases arm strength by 400 for the next attack on that turn (can be duplicated). In the first position, the arm strength increased by 300. Gain a second position.
Bandit's Dagger – Deal physical damage, gain the first position.
Machete in pursuit – Leap towards the target to deal physical damage. Increased damage in first position by 15%. Gain a second position.
Strongest Bow Ranking
Berserk Hunter – Inflicts 3 physical damage.
Experimental bomb projectiles – Ignore obstacles. Inflicts physical damage, knocks back mid-width.
Ceremonial longbow – Inflicts physical damage. Your own mystery charge increased by 1. At the beginning of the battle, your own mystery charge is increased by 1.
Kaede bow – Inflicts physical damage.
Rapid shot – Inflicts 3 physical damage.
Strongest Wand Ranking
Flame Stone Staff – Inflicts magic damage. Increased flame resistance by 4, disabling combustion 15% of the time.
Absolute Zero –  Casting 7 Ticks: Inflicts magic damage. Freeze during 6 ticks (freezing totals 1500 pure water damage).
Wand of Destruction – Deals magic damage and unlocks all enhanced states.
Aftermath of Deathfly – Cast 10 Ticks: Inflicts magic damage. Deals damage to itself equivalent to 80% of its maximum HP.
Time Compression Wand – Increase the Overlap Limit behavior value by 6.
Strongest Magic Book Ranking
Time dilation – Increase the Overlap Limit behavior value by 4.
Lars of God – For 3 turns, the damage of the next attack increased by 30%.
Hellflame Deathfly – Burn during 4 ticks (burning totals 720 flame damage).
Book of Times –

Increase the action value by 3.

Book of Luxury Recovery –

Recover HP.
Weapons are nothing without the hero that wields it, so check out our Top 3 Hero recommendation in Zoldout Global.
That's all for now. As we go deeper into core weapon mechanics we will publish more Zoldout Global guides. So, bookmark this site and check back later.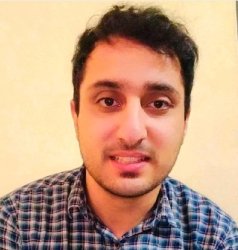 Latest posts by Oman Bilal
(see all)