Looking for new and working codes for the Zombiflux Sleepless War game that will help your camp thrive? We have got you covered!
In addition, please don't forget to check out the step-by-step instructions below about the process that you have to follow redeem Zombiflux Sleepless War codes. In this article, we will give you all the new and working codes and also tell you about the places from where you can get new codes.
Now without ado, let's get started!
Zombiflux Sleepless War Codes Today
Here is the list of active codes for Zombiflux Sleepless War game:
ZSWCBT – Use this code for free gift item.
ZSWSL – Redeem this code for free gift item.
Also check: Outerplane codes and Last-Hit Defense Codes
Steps to redeem Zombiflux Sleepless War

gift codes
To redeem your gift code in Zombiflux Sleepless War, follow these steps:
Start the game on your mobile device.
From the main menu, tap the "Benefits" button.
Tap the "Codes" button.
Enter your gift code in the designated field and tap the "Redeem" button.
If the code is valid, you will receive your reward in you mailbox.
Note: Some codes in Zombiflux Sleepless War may have expiration dates or may only be redeemable for a limited time. Be sure to redeem your code as soon as possible to avoid missing out on the reward. If you have any issues with redeeming a code, try restarting the game or updating to the latest version.
Where to get new codes?
There are a few different ways you can obtain gift codes for Zombiflux Sleepless War game:
By visiting the game's official website or social media pages, which may offer codes as part of special promotions or giveaways.
You can also join online communities or forums for the game, where players may share codes they have obtained or discuss ways to find them.
Participate in promotions or events hosted by the game's developers, they may also offer codes as prizes or rewards.
In addition to the methods that are mentioned above, you can bookmark this website to stay informed about the latest Zombiflux Sleepless War codes and promotions.
About Zombiflux: Sleepless War
Zombiflux: Sleepless War is a strategy game set in a world overrun by zombies. As the Commander, you must lead your Survivor Camp and fight alongside other to survive the zombie hordes. In this game, you can build and upgrade your army, manage resources, and defend your base while also exploring the map and forming alliances with other survivors. Real-time strategy is crucial, as you must deploy heroes and troops strategically to break through hordes and protect your base. See if you can you bring human civilization back to its former glory in this deadly jungle?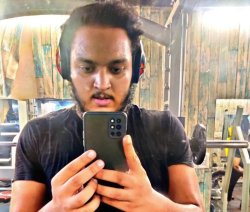 Latest posts by Amir Shiraz
(see all)