Tap into your inner power and unlock the full potential of your hero with our exclusive list of Ancient Ninja Legend codes!
These carefully researched Ancient Ninja Legend gift codes for December 2023 will help you get valuable gems, gold, health packs, and other perks.
Benefits of Ancient Ninja Legend Codes
Boost Your Progression:
Codes will provide you with special codes that grant resources and experience boosts.
Level up faster and progress more quickly in the game.
Discover Hidden Content:
You'll uncover hidden quests and explore secret areas that I also discovered.
Experience exciting content that you may never find on your own.
Unlock Exclusive Accessories:
By using the Ancient Ninja Legend gift codes, you'll gain access to unique hero accessories.
Equip your hero with special gear that are only available through these codes.
Active Ancient Ninja Legend Coupon Codes
Naruto2222
Naruto3333
Naruto4444
Naruto5555
Naruto7777
EPICSUMMON50
78rbf73nrd
ajxjk8hfjq
How To Redeem Gift Codes?
You must follow the instructions that I have given below in order to redeem codes successfully:
Tap on the Benefits icon on your screen.
Then, tap on the Redeem Code option on the new window.
After that, an empty text box will appear on your screen.
Enter any of the codes given here in the empty text box.
Finally, tap on Confirm to collect your free rewards.
Critical Points to Note
Account Binding: Connect your account to Facebook, Google, or Twitter to ensure you receive those benefits. You will be unable to redeem any codes if you play as a guest.
Expiry Dates: Remember that whatever is useful has an expiration date. Ancient Ninja Legend redeem codes are no exception. Each code has an expiration date after which you will be unable to unlock the benefits.
Case Sensitivity: Pay close attention to the specifics because codes are case sensitive. I found uppercase and lowercase letters very important in this game.
About Ancient Ninja Legend
Ancient Ninja Legend is all about becoming a legendary ninja hero. You can pick from a variety of classic Naruto characters and take on various challenges.
Take part in dungeon battles and go real-time with PvP matches against other players. Collect resources and perfect your skills to rise to the top.
Do you need more codes to redeem in mobile games? Have a look at our MU Dragon Adventure codes, Heroes Kingdom Samkok M codes, Luna Rebirth Floating Island codes, Warrior Verse codes, Voyage Of The Four Seas codes, Kemono Friends Kingdom codes list.
Don't forget to give us a like on Facebook and keep up with the current news by following us on Pinterest, Reddit, and Twitter. We'd be delighted to keep you up to date on all of our intriguing new stuff.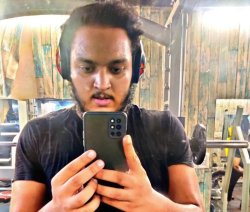 Latest posts by Amir Shiraz
(see all)