Welcome to our updated Beedom gift codes guide, where we will be providing you with the latest and most up-to-date codes for the popular casual SLG game, Beedom. In this game, you will be immersed in a world of buzzing bees as they explore an unknown island, build their own grand hive, and leading powerful armed bee troops to conquer mighty enemies and expand their empire. With a wide variety of unique and powerful bee heroes and diverse armies at your disposal, you can lead their bee kingdom to victory.
However, with the help of these Beedom codes, you can unlock exclusive in-game rewards, such as resources and powerful bee hero items, to help them on their journey to the top. So, let's find out all the latest Beedom codes and start building your own invincible bee kingdom today!
All Beedom Gift Codes Today
We've just buzzed in with the sweetest list of Beedom codes you'll ever lay your eyes on:
BEESTRONG – [NEW]
BEEWITTY
BEEHUMBLE
BEECOOL
BEEFINE

BEECUTE
BEELOVELY
HIBEEDOM
BEEBRAVE
BEEHAPPY
WELCOMEBEES
These codes are like a pot of gold at the end of a flowery rainbow, but make sure to redeem them fast before they expire like a summer picnic. Moreover, if you don't want to miss out on any future Beedom codes, you better buzz on over and bookmark this website, or you'll be left out in the cold like a honeyless bear.
How to find new Beedom codes?
Searching for new Beedom gift codes can be a difficult task, but have no fear! We've got a few tips to help you stay on top of the latest codes:
Keep an eye on the official Beedom social media pages like Facebook. They're always buzzing with the latest codes and in-game events.
Join Beedom communities on platforms like Discord. These groups are like a bee hive of information and players often share codes with each other.
Check out dedicated Beedom code websites like ours, because we are always on the lookout for the sweetest codes to share with our readers.
Remember, codes are like honey, they're sweet, but they don't last forever, so redeem them fast before they expire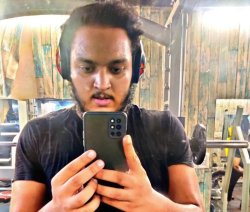 Latest posts by Amir Shiraz
(see all)