This Brown Dust 2 codes guide will help you unlock the Jayden's Gate door in the game! Brown Dust 2 is a pixel art mobile RPG with console-like graphics and a unique cartridge system, featuring a multi-verse story and turn-based battles with PVP and Evil Castle challenges for a nostalgic and strategic gaming experience.
In this article we will give you the new Brown Dust 2 door code that you can use to progress quickly in Jayden's Gate chapter.
Without ado, let's get started with this guide!
If you love playing mobile games we have Animal Inc codes & Game of Empires codes
Brown Dust 2 Gift Codes
Jayden's Gate Chapter Overview
In the thrilling Jayden's Gate chapter of Brown Dust 2, players must traverse numerous floors and engage in battle with ghostly kids in order to learn the secrets of a closed door in the basement. The chapter mainly demands players to figure out the code to unlock the door, which requires close attention to character dialogue and the use of cues from the quest's specifics, including the constellations of the Sun, Ear, and Orion. As players attempt to discover the mysteries of Jayden's Gate, the chapter is sure to be filled with mystery and intrigue.
Brown Dust 2 Codes – Jayden's Door Code
Here is the Brown Dust 2 Jayden's door code that you can use now.
Brown Dust 2 door code is 1-2-3
With that I conclude this Brown Dust 2 Jayden's Door code guide. Overall, the Jayden's Gate chapter in Brown Dust 2 is loaded with mystery and intrigue, providing players with a challenging and fascinating experience.
We hope you found this useful. Leave your thoughts in the comments below!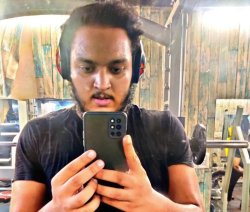 Latest posts by Amir Shiraz
(see all)