You will find all the new Combat Quest promo codes on this page. Combat Quest is a latest Roguelike RPG developed by "ChillGaming" for Android and iOS devices. In this game, you play the role of a skilled bow master that is fighting against an ancient evil to save the princess and restore order in the Kingdom.
That's not all! With the help of promo codes, you can upgrade your skills, gear, and select the perfect combination of weapons that will suit your style. Without ado, let me show you all the new and working Combat Quest codes.
Combat Quest Promo Codes List
ChillBase, the developers of Combat Quest release promo codes from time to time that offer free gems and other perks. Currently, the following codes are released by them for redemption:
oct18 (new!)
spkscsc (new!)
octtco
july3code
pvpcode3
pvpcode2 
extrapromopvp
pvpcode1
pvpupdate
july2code
julycode1
codejune1
code5may
aprilpromo2
aprilpromo1
newpromo
supplypack
thankyou10
supplydrop10
newupdate
promo1
helpinghand
notamimic
bonuscq
newsupply
thankyou3
tavernvisit
supplydrop
happychristmas
christmasbonus
thankyou2
cqbonus
energysupply
combatquesthelp
thankyou
winteriscoming
tavern
happybirthdaycq
It is important to note that these Combat Quest codes are time-sensitive, so you must be sure to redeem them as soon as possible before they expire. Keep an eye out for updates on this page, as we will be posting new promo codes in the future.
Also see: Tower of God Great Journey codes & Bubble Buzz codes
How to redeem codes in Combat Quest?
You must carefully follow the steps that are given below to redeem all the codes for Combat Quest game.
Run the game on your mobile device.
Look for the 'Gift Code' option inside the 'Profile' tab.
Once inside the redemption section, enter all the new codes.
Finally confirm your choice to claim your rewards.
What are Combat Quest gift codes?
ChillBase, the developers of the game release new Combat Quest gift codes as a way to incentivize players to continue playing the game and to attract new players. These gift codes can provide access to valuable in-game rewards such as character upgrades, and bonuses. These codes can also be used as a way to promote certain events or updates within the game.
And there you have it folks, don't forget to redeem all the codes and continue on your journey to becoming the ultimate archery master, and savior of the kingdom. Happy hunting!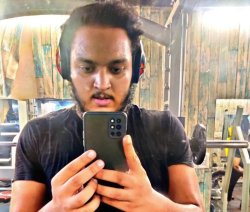 Latest posts by Amir Shiraz
(see all)