Hi there! Today we going to show you our updated DREAM-SIX character guide and tier list and guide. It is a really exciting adventure game made by FRANK FANCLUB for Roblox platform. In this game, you'll get to explore a huge world, fight against tough enemies, and collect different characters to make the best team possible.
Now, let's get started and discover the incredible characters in DREAM-SIX that are waiting to join your adventure!
For in-game freebies check out the new DREAM-SIX codes list.
Roblox DREAM-SIX Character Guide – Tier List
S Tier
Straya
Being unable to manage her strength is an issue for Straya, a strong barbarian. She is extremely strong and will unintentionally break your spine ten times. She has battle scars from many of her previous engagements, but unlike some people, she doesn't boast about them. She wears them as a reminder of her struggles in the past and the strength she has developed as a result of those struggles. You should be careful how you use her influence if you're fortunate enough to have her on your team.
Kaiser
As a former samurai, Kaiser has mastered the art of sword fighting, and is extremely skilled and deadly with his swords. He might not be bound by the samurai code anymore, but he still takes his sword fighting skills very seriously. He decided to be free, to live as he pleased, but he is still a warrior at heart. He is a strong opponent and a valuable team member, but be careful when he is wielding his sword.
Demise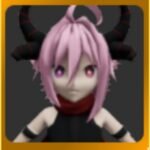 Demise is the underworld's demon king. Despite having a prominent position, she is not the sharpest tool in the toolbox and is easily fooled. One should take cautious not to enrage her, though, as there could be serious repercussions. You will regret it if you offend her. We should proceed cautiously when dealing with her because she wields considerable power as the demon king.
Yuki
Yuki, a fox girl with three tails, is sought after due to her beautiful appearance. Despite the fact that they are not very healthy for her, she enjoys ice beverages. She has a fun and carefree demeanour and is a character that enjoys the simple things in life. She may have three tails to represent her fun and mischievous character, but with her attractive appearance and endearing demeanour, she can still provide value to any team.
More awesome games: Grand Multiverse Trello
A Tier
Ethel
Ethel is a little cat who also happens to be highly sporty. She has strong character traits, great powers, and she is also nimble and swift. Ethel has a sweet tooth and loves cake and chocolate, but she usually keeps it a secret so she won't be thought of as being too innocent. Ethel is a strong competitor who won't back down lightly despite her bulk and love of sweets.
Null
Null is a teenager who loves anime. He is also very smart and can read a situation quickly. He likes to dye his hair blonde and is known for being fast. His quick thinking helps him in busy situations and his love for anime could give him an advantage in a fight. Having him on a team could be a big advantage because he can see problems coming and act fast to solve them.
Hex
Hex is a soldier who travels around and has experienced a lot. He is a rather aloof individual who doesn't much enjoy showing his face. He tends to frighten people, but he typically flees before anything bad happens. Hex has experienced a lot throughout his time serving as a soldier, and as a result, he has a cold and aloof personality. He wants to be by himself and is not the sort to interact with others. He might not be the friendliest guy, but his battle aptitude and experience make him a strong ally.
B Tier
Pandora
Pandora is a witch who likes to create potions. She sells her potions and is highly organised and tidy. It's believed that she makes the majority of the potions in Dream Six game. It's better not to try her unshared, secret recipes because they can be harmful. Although she may come across as kind and helpful, you must never undervalue the strength of her spells.
Frost
Frost is a valiant and dependable knight. He has the ability to wield cold magic and is very skilled at it. Frost is committed to defending his country and will even put his life in danger to do so. He is a trustworthy and supportive buddy who is always there for you.
Eva
Eva is a powerful elf who has a tremendous stamina for magic use. Despite having a poor defense, she makes up for it with her speed. She can move rapidly, dodge strikes, and has a strong offensive advantage thanks to her magic. Although her defense may be lacking, her strength and agility more than make up for it.
Trinity
Nothing much to say about Trinity.
C Tier
Salia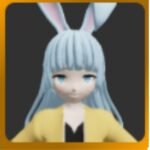 Salia is a bunny girl who is way shorter than your average person. She is a cute and petite character, with a fondness for carrots and head pats. She is very small in size but she is incredibly agile and can jump twelve feet up in the air if she tries hard enough. This makes her a valuable member of any team, as her agility and jumping ability allows her to reach places and avoid attacks that others can't.
Cry
Cry is a sorrowful teenager that has access to grim reaper abilities. He like anything that is bloody, yet it's crucial to prevent him from ever seeing blood because when he does, awful things tends to happen. Some people think he could be a ghost. Despite being a troubled teenager, he is a tough opponent thanks to his grim reaper abilities.
And there you have it! We hope you enjoyed our DREAM-SIX character guide and it provided you with valuable information about the diverse cast of characters available in the game. If you still have question I suggest that you go through this DREAM-SIX Trello where you will find answers to most of yours questions.
There is a character to fit every playstyle, from Straya, the barbarian with uncontrollable strength, to Cry, the deeply depressed teenager with abilities from the grim reaper. Remember to use each character's special skills and stats to your advantage as you build your perfect team.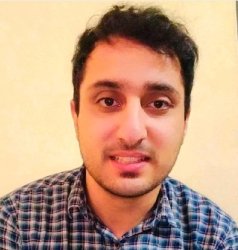 Latest posts by Oman Bilal
(see all)