Flash Party is the ultimate mobile Platform Fighter game where players can control unique Heroes and participate in exciting battles with other players. With over 20 distinctive characters and 4 different classes, each with its own exclusive fighting mechanism, players can discover their unique style and become the next Party Star. The game's objective is simple, knock everyone else off-stage and increase your Knock-out Score. Players can also collect costumes from themed sets, participate in different game modes, and climb the ranks to become the Master Player of the Party. With new characters, game modes, and stickers constantly being added, Flash Party offers endless entertainment for party animals looking to show off their skills.
But wait, it gets better! We have special gift for all the players, a list of Flash Party gift codes that will unlock exclusive items and bonuses to help you on your journey to become the Master Player of the Flash Party.
So, let's get started!
All Flash Party Gift Codes
So don't wait, enter the codes given below and elevate your Flash Party experience!
PARTYPASS
NEWSHOP
STARDUSTWARRIORS
PARTYROYALE
NEWSHOP
NEWBATTLE
Expired Codes
Steps to redeem Flash Party exchange codes
Here's the step by step guide on how to redeem your Flash Party codes, and trust me, it's as simple as ABC.
Step 1: Run the Flash Party game on your device.
Step 2: In the main lobby, tap on the 'Settings' icon on the upper right corner.
Step 3: Go down, and you will see an 'Exchange Code' button, click it.
Step 4: Type your valid Flash Party gift codes.
Step 5: That's it, you're done! Don't forget to claim your rewards from the in-game mail, or they'll just sit there collecting virtual dust.
And just like that, you're now a pro at redeeming codes, congrats! Remember, these Flash Party codes are precious, so use them wisely and don't let them expire. Happy gaming!
Related reads: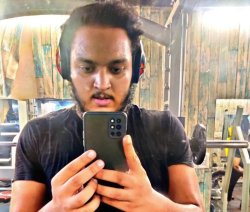 Latest posts by Amir Shiraz
(see all)