Welcome to Sky Utopia gift codes guide! This thrilling mobile game takes place in the city of Oars, a Sky Utopia where dragons and monsters are normal. In this game, you have to protect the kingdom and earn the treasured title of King of Heroes. You can also select from a range of classes, such as Mage, Swordswoman, Lancer, Archer, Shooter, Machinist, Assassin, Berserker, and Priest.
Without ado, let us find out all the new and active Sky Utopia gift codes.
Sky Utopia Gift Codes (Updated)
We urge you to take advantage of this opportunity quickly to get a head start in the game. Here is the list of all codes for Sky Utopia game:
SUEASTER2023
SUAFD2023
SPD2023
TH85K
VDAY2023
BSSU22
SCW131
LNY2023 
WEEKBHD 
SKYUTOPIA
VIP555
VIP777
VIP999
VIPCD1
VIPCD2
VIPCD3
Steps to redeem Sky Utopia codes
Redeeming codes in Sky Utopia is a piece of cake. Follow the steps given below to redeem them easily:
First, you'll need to log in to your account. Then, navigate to the "7Days Gift (lv80)" in the game, and you'll see a button that says "Activation Code."
Tap on it and voila, you've unlocked the mysterious world of code redemption. Once you're in the redeem code section, you'll see a space where you can enter your codes.
Once you've entered the code, hit the "Confirm" button, and you'll be rewarded with the precious items and bonuses.
And there you have it, you've now officially redeemed a code, congratulations!
Now, don't expect fireworks and a parade, it's just a code, but still, it's worth it. So don't hesitate, use that code before it expires, otherwise, you'll miss out on all the amazing rewards and bonuses that come with it, which would be a shame, wouldn't it?
Also check: Game of Empires codes & Flash Party gift codes
Places to look for new Sky Utopia activation code
Finding new codes in Sky Utopia is not a difficult task, as there are several ways to get hold of them. You can check the game's official website or social media pages, as developers tend to release new codes through these channels. Additionally, you can check online subreddits where other players might share codes they've found or received. However we will also be doing all the research for you.
So you can simply save this page and check back regularly for new gift codes.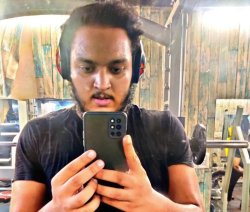 Latest posts by Amir Shiraz
(see all)