Welcome to our Funny Fighters Battle Royale codes guide! Funny Fighters is a competitive battle royale game that features a variety of modes. In this game, you can select powerful weapons and join teammates to battle in PvP arena. You will have a variety of unique characters to select, including the stylish Barber Tony, the fashionable and feisty DJ, and the strict school teacher.
The game also has a large roster of weapons, including Gas Tanks, Selfie Sticks, and Luggage, that you can use in PVP battles. Whether you want to play in the Classic Mode, the Battle Royale mode, or engage in epic meme wars, Funny Fighters is sure to provide endless fun.
Funny Fighters Battle Royale Codes
HARKER (new!)
FUNNYLOL
FUNNYFIGHTERS
3F2PNF9Z2
NHCM5WLRR
CCYTMQ7HP
DAUTRUONGKYLA

JXL9VMM95
FF6UKKTXG7
FFKSLZY4M3
FFE825USFK
FFQN43J2GJ
FFK3GNM778
FFEE4CAZTK
FFCH384PDG
FF2CTLEBYQ
FFSLBF9F4P
FF6P5SEVME
FFL648HWUU
FFFG85VSKS
FFCZGAQ9FR
FFDUCPY75Y
FF8DCASF7L
FFSDLEB28T
FFLTHA9FQH
ILOVEASUKI
FFFB945WHM
Remember that codes are only available for a limited time. So, make sure that you redeem codes as soon as possible to take advantage of special offers.
Also see: Click Deity Gift Codes
Places to find codes for Funny Fighters
There are a few ways you can try to find codes for Funny Fighters game:
Follow the game's official social media accounts: Many game developers will announce new codes and promotions through their social media channels. Follow the game's official accounts on platforms like Facebook and Discord to stay up to date on the latest codes and promotions.
Check gaming websites and forums: Gaming websites such as Clashiverse are a great place to find information about new codes and promotions for a variety of games. Look for threads or articles about Funny Fighters and see if any codes or promotions are mentioned.
Also check: Wild Fighter Idle codes
You can simply save this page and check back regularly for new Funny Fighters Battle Royale codes. Happy Gaming!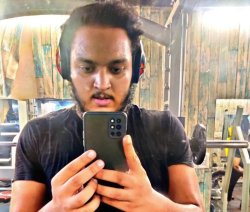 Latest posts by Amir Shiraz
(see all)