Welcome to our Wild Fighter Idle gift codes guide! In this article, we will be providing you with a list of all the currently available codes for the game. These codes can be redeemed for various in-game rewards such as gold, experience, and even exclusive gear.
Wild Fighter Idle is a strategic role playing game in which players can strategize and use various skills to defeat enemies and progress through the game. The game offers various elements such as gold, experience dungeons, PVP, and the opportunity to level up and acquire new weapons, allies, and costumes. The game also features a story mode that follows the adventures of the character Hyeonu as he tries to regain his lost memories.
Now without further ado, let's dive into the codes!
Active Wild Fighter Idle Gift Codes
Here are the codes that can be used in Wild Fighter Idle as of today:
908rEVavop

Z

X4eJ7rBilqoI
c2oHZn7Qtu
Remember that codes in Wild Fighter Idle are only available for a limited time. So, make sure that you redeem codes as soon as possible to take advantage of special offers.
Also check: Funny Fighters Battle Royale Codes and Mythic Path Codes
Steps to redeem Wild Fighter Idle codes
To redeem a code in Wild Fighter Idle, you will have to follow the steps given below:
Click on the 'Avatar' button.
From there, navigate to the 'Settings' menu and click on the 'Gift Code' option.
In the 'gift code' box, enter the code you want to redeem.
Finally, click the 'Confirm' button to claim your prize.
Places to look for new Wild Fighter Idle codes
Here are a few ways you can try to find codes for Wild Fighter Idle game:
Official Wild Fighter Idle social media pages (Facebook, Twitter, etc.)
Official Wild Fighter Idle website or forums
Wild Fighter Idle subreddit
You can also find all the latest codes on our website! Our team is constantly updating the site with new and exciting codes for players to redeem. Simply visit our website and search for Wild Fighter Idle codes to find list of all the available codes.
Be sure to check back regularly to see if any new codes have been added. Happy Gaming!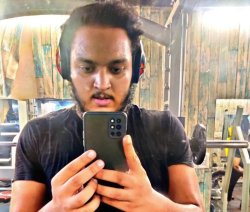 Latest posts by Amir Shiraz
(see all)