Genesis: Nexus World is a fantasy MMORPG that takes things to a whole new level with its advanced AIGC technology. The game starts with picking your character to dive into a massive and mystical world filled with mystery.
The game is all about battling enemies, discovering enhanced gear, and treasures. You'll have plenty of opportunities to level up your character, upgrade skills, and collect premium resources.
Oh, and before I forget, here are some Genesis Nexus World codes that will help you to unlock gear and gold in the game.
Genesis Nexus World Codes
Z76F990
Z65L387
L88Q676
P40T151
Z54U560
Z39A979
N55Y811
E31E625
SOUL888
DARK888
DARK999
O68Y300
svip666
svip777
svip888
M12V485
Redeeming Genesis Nexus World Gift Codes
To redeem your codes, you must follow the steps given below:
Launch the mobile game.
Tap on the Benefits button on the homepage.
On the new window, tap on Giftpack Exchange option.
An empty text box will appear on your screen.
Put any of the codes given here in the box.
Then, tap on Redeem to collect your free rewards.
Genesis Nexus World Redeem Codes Objectives
Let's see the reasons why these codes are worth redeeming:
Exclusive Rewards: By using the Genesis Nexus World redeem codes, you gain access to exclusive in-game rewards. These rewards can range from in-game currency to rare items that will give you an edge.
Boost Your Progress: With these codes, you can earn free resources. These resources help you in levelling up your character, unlocking new skills, and moving through the game faster.
Unlock Premium Content: Some codes may grant you access to premium content that is usually locked behind a paywall. This means you can enjoy additional quests, areas, or even special avatar items without spending any real money.
Things to remember
Account Binding: To guarantee that you can get those benefits, connect your account to Facebook, Google, or Twitter. If you play as a guest, you will be unable to redeem any codes.
Expiry Dates: Remember that everything useful has an expiration date. Genesis Nexus World codes are no different. Each code has a defined validity period, after which you will be unable to collect the benefits.
Case Sensitivity: Pay attention to the little details as codes are case sensitive. Which means uppercase and lowercase letters matter.
Looking for more mobile game codes? Have a look at our Takt Op Symphony codes, The Gods Idle RPG codes, Combat Legend Rebirth codes, Nova Lands codes, Blade of Pillar codes, and many more codes for this December.
Don't forget to give us a thumbs-up on Facebook and stay connected with the latest updates by following us on Pinterest, Reddit, and Twitter. We'd love to keep you in the loop with our exciting new content.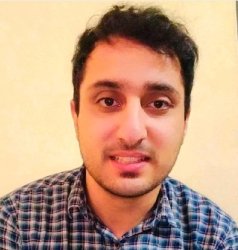 Latest posts by Oman Bilal
(see all)