If you're a fan of Nova Lands, the factory building, exploration, and island management game, then you're in for a treat with Nova Lands codes! These special skin codes provide exciting opportunities to enhance your gameplay experience.
From unlocking exclusive skins to accessing rare items, Nova Lands Codes open up a world of possibilities in this captivating game set in a mysterious planet full of creatures, people, and endless activities.
Get ready to embark on a thrilling adventure in your new stellar home!
Nova Lands Codes (Skin Codes)
SHARKYGAMES – 25939
SKOOTTIE – 23656
VELLHART – 16437
WANDERBOTS – 75689
Z1GAMING – 76983
ZIGGYD – 16889
BAER TAFFY – 13406
DR HORSE – 55630
FLOYDSON – 93244
IMCADE – 92684
INTERNDOTGIF – 95780
MAXPALARO – 19267
FRUIT – 26504
OLEXA – 66208
ORBITAL POTATO – 30037
REAL CIVIL ENGINEER – 87649
Still have burning questions about Nova Lands codes? We've got you covered with some FAQs:
Nova Lands FAQs, Answered
How To Find Nova Lands Skin Codes?
To never miss out on awesome Nova Lands skin codes, follow developers on their official accounts on Twitter, Facebook, and Discord. The developers drop codes there, so enable notifications and stay alert.
Bookmark this page on Clashiverse (CTRL + D) for quick access to the latest skin codes. Get connected, stay updated, and grab those codes at the earliest!
Are Nova Lands Skin Codes Free?
These Nova Lands skin codes are like little presents from the game developers and give you awesome in-game rewards. We're talking about free skins, and more. The best part? They're totally free!
No need to shell out any cash. Just keep an eye out for those codes and enjoy the extra goodies they bring to your adventure.
How Many Times Can You Use A Single Code?
You can only use each Nova Lands code once per player account. If you've already used a code, trying to use it again will result in an error notice saying that the gift code has already been used.
Our team at Clashiverse genuinely hope that you've found our exclusive list of Nova Lands codes helpful. However, we're only human, and it's possible that we might have missed a code or two. If you stumble upon any additional codes not mentioned here, kindly share them in the comment box below.
Your contribution would be greatly appreciated by the entire Nova Lands community.
Don't forget to give us a thumbs-up on Facebook and stay connected with the latest updates by following us on Pinterest, Reddit, and Twitter. We'd love to keep you in the loop with our exciting content.
If you want more in-game rewards, be sure to check out the newest codes list below: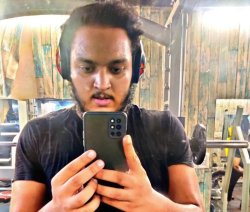 Latest posts by Amir Shiraz
(see all)