Today we have a great guide for skins in That Crazy Adventure. What's the most enjoyable aspect of this game? Skins! You can customise your character's appearance and make them stand out from the crowd using skins. This guide will teach you everything you need to know about skins in That Crazy Adventure game.
So, let's get started with this That Crazy Adventure skins guide!
How to get skins in That Crazy Adventure game?
You get skins by rolling a stand and being lucky enough to get skins. The "Skin chance" at the bottom right of your screen shows the chance of you getting a skin upon obtaining a stand. The system works by generating a random number from 1 – 100 and seeing if that random number is less than or equal to your skin chance.
Upon failing to get a skin, or getting lucky but rolling a stand that doesn't have a skin, your skin chance will increase by 0.05% but can be upgraded by ranking up.
The max skin chance you could theoretically have is inf, but when you get to 100% you're guaranteed a skin on stands that have a skin.
Another thing to keep in mind is skins don't have a % to be gotten. Upon hitting the skin chance, you have an equal amount of chance to get any skin for the stand.
Another option would be to make use of codes in That Crazy Adventure. The developers occasionally offer new skins through promotional giveaways.
How to use skins in That Crazy Adventure game?
Once you have unlocked a skin, you can equip it by heading over to the "Skins" menu in the game. From there, you can choose the skin that you want to use. Just keep in mind that some rare skins in That Crazy Adventure have specific uses, like some can only be equipped in certain game modes or maps.
Tips and tricks for skins
You must keep an eye on special events and promotions on official Trello, as developers offer exclusive skins through these events.
You should also keep your skin chance as high as possible by ranking up and participating in special events.
Another tip is to try out different skins to see which ones work best for you and your playstyle.
That's it for our That Crazy Adventure skins guide, we hope this will be helpful for you in the game. Remember to keep checking back for updates and new skins, and have fun customizing your character in the game.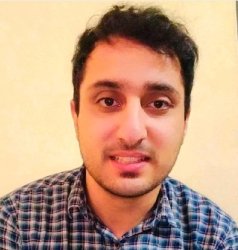 Latest posts by Oman Bilal
(see all)