Need help picking the perfect skin for your character? This comprehensive That Crazy Adventure tier list has got you covered, ranking all skins from S (best) to C (worst). You should keep this page bookmarked and check back often as I update it with new skins when they are released!
The main goal of your character in That Crazy Adventure game is to explore various maps, obtain powerful abilities called "Stands", join others in a gang for backup, and invite friends for an all-out war between you an your opponents.
That Crazy Adventure Tier List Explanation
Let's dive into the real deal, my tier list for skins in That Crazy Adventure game. I'll explain the tiers and answer some of your frequently asked questions along the way.
S tier skins: These are the best skins of the game, the ones that you must have in your collection. S tier skins are considered the most desirable, unique, and powerful skins in the game. However, obtaining these skins can be challenging as they are typically rare, but they will give you an edge in battles. Some of the can also be unlocked by redeeming promo codes.
A tier skins: Skins in this tier are generally considered very good and valuable. Moreover, they are widely available for players to unlock or obtain in the game. However, they are not as powerful or unique as the S tier skins.
B tier skins: Skins in this tier are totally average and pretty common. You will be able to find them everywhere in the game, but they're not as cool or unique as the S and A tier skins. They're a good choice for you if you want to look decent without spending a ton of robux.
C tier skins: This is the bottom tier of this list, and most of the skins present in this tier are not worth your time and effort. They are often expensive and will not be a good choice for you.
That Crazy Adventure Skins Tier List
Here is my latest tier list:
That Crazy Adventure Skins Tier List FAQ's
Now I am going to answer a bunch of questions you may have about this tier lists in general.
Which is the best skin as of today?
As of today Devil's Hell is the best skin in the game. It is a skin for The World Over Heaven. It's obtained by purchasing the skin while it was still available in the Halloween shop.
What is a skins tier list?
A tier list is a rundown of all the skins in the game that you can unlock in a game. In a tier list skins are ranked from top to bottom. Normally ranking starts from S tier to C tier, with S being the best and C being the worst. The aim of a skins tier list is to aid you in figuring out which skins are worth obtaining, so you can save time and effort.
Related game: Gold Lock Online Trello
How did we pick our skins tier list?
When creating this That Crazy Adventure tier list, I took into account a mixture of the following elements:
Our own personal experience with the game
Feedback from the official Trello community
General agreement from other tier lists
It's worth noting, however, that tier lists are inherently subjective. This list is based on my experience, but your mileage may vary. So, I suggest you keep an open mind and give this game a go for yourself.
In conclusion, our That Crazy Adventure tier list is designed to help you make informed decisions about which skins to acquire and use in the game. However, keep in mind that the game is constantly evolving and new skins are added all the time, so this tier list is subject to change. I highly recommend that you keep checking back to stay updated on the latest rankings.
Related game: Grand Multiverse Tier List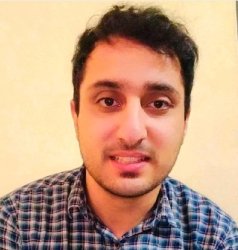 Latest posts by Oman Bilal
(see all)