Along with its engaging gameplay, Last Tamer Tale also offers a generous system of codes that you can use to enhance your experience.
To make it easy for you, here I've compiled a list of the latest Last Tamer Tale codes that you can redeem for free in-game perks.
Without ado, let's get started!
More popular stuff — Tokyo Ghoul Break the Chains gift codes | Cyber Rebellion gift codes | Paramon Go gift codes | Naruto Soul of Storm gift codes | Shield Hero RISE gift codes | Z Ball Saga codes | Mino Monsters Hunter codes
Last Tamer Tale Codes List
Last time I checked for new codes was December 11, 2023.
LcLmJbaQwNkv
yc7MS72j4biA
hc5TxE5FLtEP
vc8xuwq8BnmP
qcSZdZebChn7
UciKTGeNig3Z
Frequently Asked Questions
What's the aim of the game?
Last Tamer Tale is an epic anime adventure by XMD Studio in which you, the descendant of a legendary Tamer, team up with adorable digital monsters to become the ultimate Tamer! Any fan of anime and virtual animals should play Last Tamer Tale because it features a wide variety of monsters to gather and evolve, strategic battles, and a simple user interface.
See if you are ready to gather your monster friends and get set for a once-in-a-lifetime experience!
How do I redeem gift codes in the game?
It's really simple to redeem these Last Tamer Tale gift codes. All that is required of you is:
Launch the game in mobile
When you load the game, tap the Settings icon
After that tap the Activation Code option
One by one, enter or paste the codes to redeem them.
How do I verify promo codes?
It's really annoying when promo codes don't work. I'm a gamer too, so I know how important it is to get your hands on the verified promo codes.
Here's what I do to make sure you always get the best active Last Tamer Tale promo code:
I test all of them: Before I share any of the promo codes with you, I personally test each one.
I publish FAST: When I find a new promo code, I publish it as quickly as possible. I know that some codes expire, so I don't want to waste any time getting them to you.
I don't steal: Some other websites steal promo codes from my website, but I don't do that. I only share Last Tamer Tale codes from official sources, such as the official website and social media channels.
I hope this list has been helpful. If you have any questions, please feel free to leave a comment below.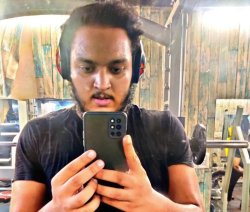 Latest posts by Amir Shiraz
(see all)