Tokyo Ghoul Break the Chains codes will give you a ridiculous amount of diamonds, rubies, and gold. So much, in fact, that you'll be able to buy every skin in the game and become so powerful that you'll make even the strongest ghouls look like scaredy-cats.
I'm constantly checking for new codes, so you can have all the goodies you desire! Last time I checked was December 3, 2023.
More trending stuff — War Spell codes | Tales of Gallant gift codes | Tales of Neverland codes | For Piece The Great Voyage gift codes | Shin Legend M gift codes | Shield Hero RISE gift codes | Cyber Rebellion codes
Change Logs:
Developer released new code "r42d3n89r7ch" on 16th Nov 2023
Added a code "qy7ol8e46vct" on 15th Nov 2023
Active Tokyo Ghoul Break the Chains Codes
Here are the active Tokyo Ghoul Break the Chains gift codes:
r42d3n89r7ch (Gives 15 Diamond and 5 Combat Manual-Advanced) (new!)
qy7ol8e46vct (Gives 15 Diamond and 20,000 Gold) (new!)
hs3awk2lqz7e (Gives 640 Diamond, 1 Notebook, etc) (new!)
TokyoGhoulBTC1109 (Gives 30 Diamond, 1 Nuclear Battery, 50000 Gold)
KMr2txQP (Gives 1,000 Gold 5 Diamonds 3 Rubies 3 Equipment Pieces 50 Gems 2,000 Money 10 Resources 4 Random Items)
S3QCcrfq (Gives 1,000 Gold 50 Gems 500 Money 10 Diamonds 20 Resources 5 Equipment Pieces 2 Keys 1,000 XP)
SKLrwWF7 (Expires November 20)
bMLFskD9 (Expires November 20)
sjlWmTUv0 (Expires December 11)
XqSbclfZuf (Expires November 13)
Old or Expired Tokyo Ghoul Break the Chains Codes
Frequently Asked Questions
What's the aim of the game?
It is a ghoul-tacular 3D cel-shaded CG animated RPG game released by KOMOE TECHNOLOGY LIMITED that'll have you champing at the bit for more. You will experience the dark and twisted world of Tokyo Ghoul from the perspective of Ken Kaneki.
The aim is to battle your way through hordes of ghouls, collect your favourite characters, and relive the classic scenes of the anime.
How to redeem gift codes in the game?
It's really simple to redeem these Tokyo Ghoul Break the Chains gift codes. All that is required of you is:
Launch the game in mobile
When you load the game, tap the Avatar icon and then Settings button
After that tap the Gift Code option
One by one, enter or paste the codes to redeem them.
How do I verify promo codes?
It's really annoying when promo codes don't work. I'm a gamer too, so I know how important it is to get your hands on the verified promo codes.
Here's what I do to make sure you always get the best active Tokyo Ghoul Break the Chains promo code:
I test all of them: Before I share any of the promo codes with you, I personally test each one.
I publish FAST: When I find a new promo code, I publish it as quickly as possible. I know that some codes expire, so I don't want to waste any time getting them to you.
I don't steal: Some other websites steal promo codes from my website, but I don't do that. I only share codes from official sources, such as the official website and social media channels.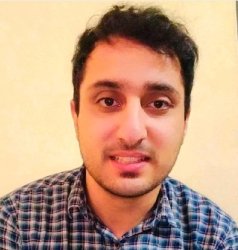 Latest posts by Oman Bilal
(see all)