Welcome to Legends Scrolls, a dynamic RPG where heroes emerge and legends are forged. In this ever-evolving game, the choice of your characters holds immense significance, determining your fate between triumph and defeat. With this in mind, I have embarked on a quest to present you with the definitive Legends Scrolls tier list—an invaluable resource that uncovers the true potential of each hero, offering guidance on your path to greatness.
You will come across a wide variety of characters as you delve more into the intricate world of this enchanting RPG, each of them having special talents and skills. From agile rogues skilled in stealth to mighty warriors commanding the battlefield, every hero contributes to the rich tapestry of Adela.
Whether you seek a stalwart champion capable of withstanding the frontlines or a masterful wielder of arcane arts, this Legends Scrolls tier list serves as an invaluable compass, illuminating your path even in the darkest of times.
Legends Scrolls Tier List
We have meticulously classified these Legends Scrolls characters into four primary tiers: the prestigious Tier S, the exceptional Tier A, the commendable Tier B, and the daring Tier C.
Tier S Characters
Tier S stands as the pinnacle of power, housing the elite few whose abilities transcend imagination. These exceptional beings possess awe-inspiring skills and command the very essence of their chosen elements.
Seth
Wukong
Izanami
Venus
Moses 
Sphinx
Tier A Characters
In Tier A, you'll come across characters with limitless power. These exceptional characters have extraordinary talent and a wide range of abilities. They are the vanguards of victory, leaving a triumphant path wherever they go.
Raphael
Veronica
Sanguinius
Gaia
Eris
Gabriel
Tier B Characters
Tier B characters may not be equally powerful as the top tier characters, their unwavering dedication and unique abilities make them vital companions in your quest for glory.
Windy
Charlotte
Michelle
Poseidon
Aurora
Elizabeth
Augustus
Berial
Lian
Solomon
Roland
Tier C Characters
Finally, in Tier C, you'll find characters that have the potential to be great but are still mastering their skills.
hector
Laverac
Tiamat
Hera
Niohoggr
Ares
Michael
Nyx
Tyche
Vladimir
Diana
Pandora
Also see – War Thunder Mobile tier list & Rage of Demon King tier list
Legends Scrolls FAQs
How do I obtain new characters in Legends Scrolls?
New characters can be acquired through various means, such as summoning them using in-game currency or participating in special events. Stay tuned for updates and opportunities to expand your roster of heroes.
Can I upgrade and improve my characters' skills?
Absolutely! In Legends Scrolls, you have the ability to enhance your characters' skills, allowing them to reach new heights of power. Utilize resources and materials gathered throughout your adventures to unlock and strengthen their abilities.
Are there team-building strategies I should consider?
Indeed! Crafting a well-balanced team is crucial in maximizing your chances of success. Consider factors such as element affinities, synergy between characters' abilities, and roles within your team composition. Experiment with different combinations and strategies to discover the most effective synergy for your playstyle.
Will there be new characters added to the game in the future?
Yes! The world of Legends Scrolls is ever-expanding, with new characters regularly introduced through updates and expansions. Stay tuned for announcements and events that unveil exciting additions to the roster.
Any thoughts on our character rankings in this Legends Scrolls tier list or did we miss any characters? Let us know below!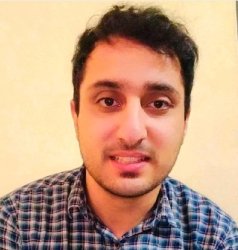 Latest posts by Oman Bilal
(see all)