Welcome to the new and updated Madtale Idle RPG tier list. In this popular game, you can summon and upgrade heroes, engage in skilful and strategic battles, experience rogue-like adventures, dominate in fierce PVP arena battles, and earn generous rewards while being idle. It is mainly a dark fairytale-themed idle RPG that offers endless hours of strategic gameplay.
Here in this tier list, we'll be ranking all the characters in the game from best to worst based on their abilities and overall performance in battle.
After going through this Madtale tier list guide, you will have complete information you need to master this game and secure victory in every battle.
Without ado, let's get started!
Similar reads: IDLE Berserker Tier List
Madtale Idle RPG Tier List Guide
Here is the Madtale tier list that I have created for you today:
Tier S
Puss in Boots
Rilla Reed
Veronica
Abdullah
Barbarloya
Mercury
Tier A
Abigail
Cynthia
Gruul Lydon
Morgiana
Romanov
Ali Baba
Anneta Borun
Archie
Coad Core Bonar
Tier B
Maria Lohr
Mary Perlo
Prabhu Phil
Arnell Reed
Cassim
Lorin
Tier C
Anna
Laura Cole
Leo
Mavis
Renard Panni
Tempranillo
Tybalt
Aziz
Capet Augu
Chris
Claire
Cuipa
Ena
Halvar
Tier D
Myers
Sebastian
Sheitan
Stan Wall
Vanessa
Verlios Pilt
Alicia Lohr
Arden
Elena Cody
Eno Gaia
Gatrell
Kathy Keller
Related reads – Age Of Frostfall Tier List
I also wanted to emphasize the fact that this Madtale Idle RPG tier list is a subjective ranking system. It's solely based on my personal experiences after playing the game since its launch, and you might have different criteria for ranking.
Keep in mind that the meta of the game can change over time due to updates from the developers, which can affect the strengths and abilities of characters.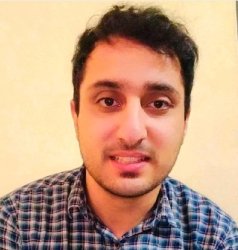 Latest posts by Oman Bilal
(see all)