Blox Fruits is a well-liked Roblox game that frequently gets updates with fresh features and content. This also applies to the coming Update 22, which is set to introduce a new Sea Expansion along with other exciting vital innovations.
What to Expect in Blox Fruits Update 22
A new area that can be reached by boat will be added to the game with this Sea Expansion update. There will be new islands, enemies, and challenges in this new area. In the Sea Expansion, you can also discover completely new rewards and treasures.
Apart from the Sea Expansion, Update 22 is going to include several other add-ons, including:
Ship improvements: Ships will be made more stable and easier to control.
New fruit: A new fruit will be added after the update.
Autumn event: A new autumn event will be included, having new rewards and challenges.
Christmas event: A new Christmas event will be held, having winter perks.
Weapon enchantments: You will be able to enchant weapons with scrolls to give them new abilities.
While the developers haven't revealed much about the new fruits yet, we can speculate based on the roadmap they released.
Autumn fruit: Most likely to be a fire-based fruit. It could have abilities such as dealing fire damage to enemies or creating fiery barriers.
Christmas fruit: It will most likely be an ice-based fruit. Potential abilities include the ability to create ice walls or freeze opponents.
When Will Blox Fruits Update 22 Be Released?
Blox Fruits Update 22 is expected to be released in mid-November 2023. The exact release date has not yet been announced, you can join the official Blox Fruits discord server to learn more.
In addition to these new features, Update 22 is also expected to include a number of bug fixes and other improvements.
What are your thoughts on the Blox Fruits Update 22: Sea Expansion? Let me know in the comments below!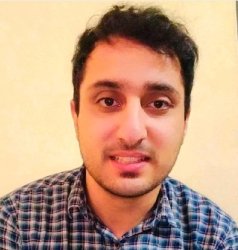 Latest posts by Oman Bilal
(see all)