Free in-game items and upgrades are always a plus, and Tapping Wizards X codes make it easy to secure them. These codes are updated frequently, so you can keep getting better and better in the game. Tapping Wizards X is a latest game released by 'Gra1nDev' on Roblox platform. This game is like the cool kid in school, everybody wants to be a part of it. And these codes are like the VIP passes to the party.
Below we've got all the Tapping Wizards X codes that you will need to unlock rewards in the game. We have provided a list of active codes, and we will also show you how to redeem them so you can get your hands on all the freebies as soon as possible.
Without ado, let's get started!
Roblox Tapping Wizards X Codes
Easter – Free PET!
freecoins – Free Rewards!
In this list above we have a complete collection of active Tapping Wizards X codes. These codes can be used to unlock in-game pets and currency. And, let's face it, freebies are always a plus.
Find codes for other popular game on our Roblox Promo Codes Hub page.
Steps to redeem Tapping Wizards X promo codes
Want to unlock all the free rewards in Tapping Wizards X? Make sure to follow the instructions outlined below.
Launch the game on your device
Click the Twitter button on the right-side of the screen
Enter the code in the 'ENTER CODE' box
Hit enter or click on the 'REDEEM' button
Your rewards will be added into your inventory
Also see – SECRET Madness Tapping codes and That Crazy Adventure codes.
What are Tapping Wizards X codes?
These Tapping Wizards X codes are like a secret treasure, when redeemed they will give you pets and coins, which can be used to access all sorts of cool stuff in the game. New codes will be released inside the game description when it hits certain milestone – such as 1M visits, 1K Likes, etc.
In addition, promo codes are case-sensitive. So, make sure to enter them exactly as you see them in the list above, with numbers, capital letters, and punctuation. Don't be the typo-villain in the game.
Well, that's it for our full list of codes for Tapping Wizards X!
With these active codes, you'll have all the tools you need to become the best player in the game.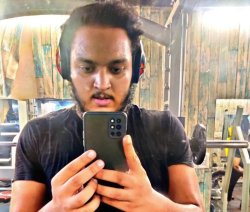 Latest posts by Amir Shiraz
(see all)