Published by "Phexonia Studios" on Roblox platform, Pilgrammed game has plenty of weapons that you can unlock in your journey. By using this Roblox Pilgrammed tier list you will be able to pick the best weapons for your collection.
This weapons tier list is based on the new major update released by the developers. From Melee and Ranged weapons to Magic weapons, this Pilgrammed tier list will have you covered for your journey to the top of the leaderboard.
Related reads – Pilgrammed beginner guide
Roblox Pilgrammed Tier List
Here is our updated tier list:-
TIER S
Bloodtwin
Creepy Claw
Nagakiba
Pro's Dagger
Shroomerang
Snowshatter
Tanto
Anchor
Buster Sword
Sundowners
Acrid Longbow
Icicle Rod
TIER A
Scepter Serpent
Champion's Gladius
Normal Claw
Shotel
Prism Spear
Executioner's Greatsword
Sporeshot
Prism Staff
Six Shooter
TIER B
Wooden Dagger
Harpoon
Mithril Spear
Blunderbuss
Scarebow
Phoenix Staff
TIER C
Sandpod Spear
Crude Club
Demetal Maul
TIER D
I recommended that you choose S-tier and A-tier weapons for a better chance of success in the initial stages of the game.
Which is the best weapon in Pilgrammed?
According to my opinion, Scepter Serpent is the best weapon having the most powerful abilities. It fires continuous venom clouds that can spit poison at any enemy nearby.
Venom makes it an excellent pick for any player. Given how powerful it is, the Scepter Serpent's damage rating is 10, and its mana cost is 15, which is rather acceptable. It also just has a 0.4 second starting time and 0.4 second cooldown time.
You can unlock the Scepter Serpent weapon only after defeating the Viperhead boss. Don't worry, you will get the weapon because it has 100% drop rate. Also, the Scepter Serpent is a very valuable weapon and you must use this weapon whenever needed.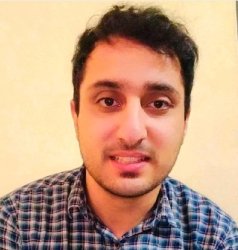 Latest posts by Oman Bilal
(see all)