This is the updated Roblox Pixel Piece beginner guide wiki. Released by "WorldUp Studios", it is a Roblox game which is inspired by the popular anime and manga series "One Piece". The game has now officially released on Roblox. Pixel Piece has a unique look because it is designed to look like a pixelated game and you will be having a new and exciting adventure to play.
In this Pixel Piece guide we will explain you about weapons, races, fighting style, maps, NPC, and Pixel Piece bosses.
So let's get started!
Roblox Pixel Piece Beginner Guide
Fruits play a very crucial role in the game. So, first we will discuss all about Fruits in the game. Fruits in Pixel Piece can be obtained through the following methods:
You can buy them for in-game currency or real money in Central Port on Misc Island.
You can find them under trees on any island in the game.
These fruits spawn randomly in the map every 1 hour and 30 minutes, but they disappear after 5 minutes if you don't collect them.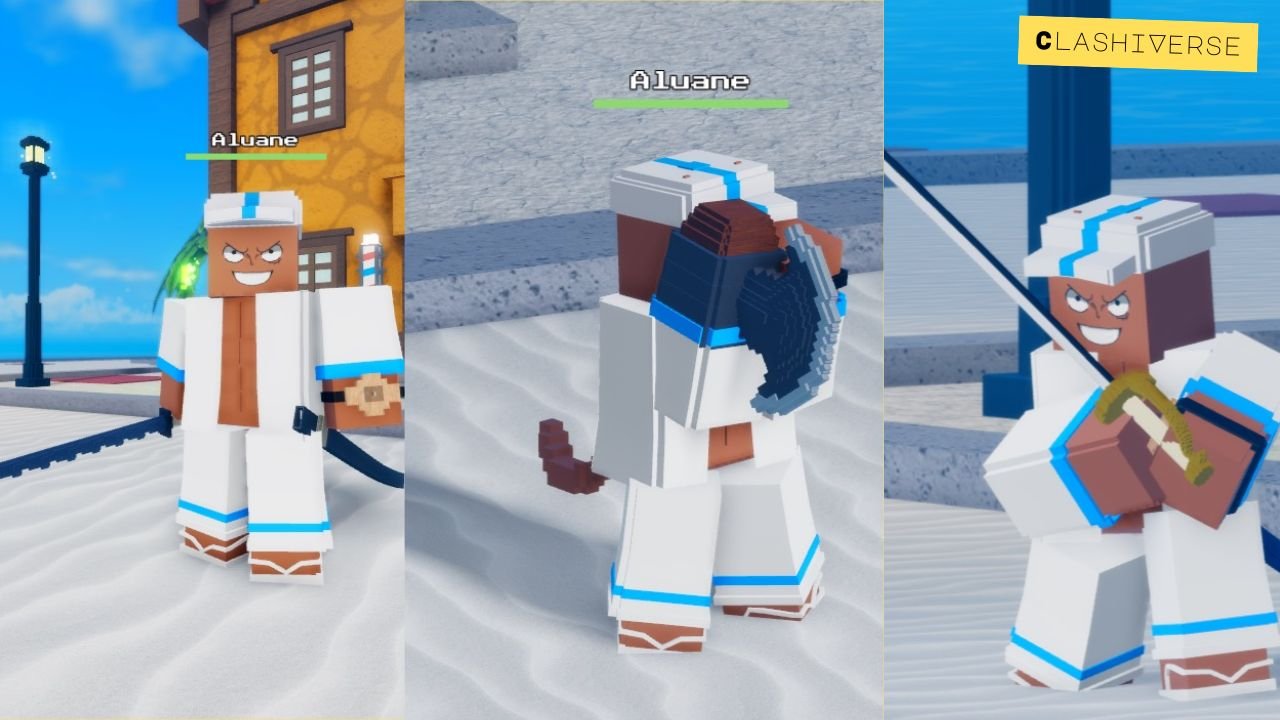 Pixel Piece Weapons Guide
Classic Katana
For 150 Gold, one can purchase the Classic Katana. It is capable of being used in the Phoenix Style of combat. The place to get it is Pixel Piece Island.
Classic Cutlass
The Classic Cutlass is a sword that can be bought for 150 Beli, which is the in-game currency. It has the ability to be used in the Phoenix Style of fighting. It can be obtained from Shells Town.
Katana
For 400 Gold, you can purchase Katana sword. It is capable of being used in the Phoenix Style of combat. It is available in Shells Town.
Shark Sword
The Shark Sword may be purchased for 500 Gold. It is capable of being employed in combat in the Phoenix Style. It is sold at Shark Park.
Axe Hand
Axe Hand can be won by beating the Norgan character. It possesses two abilities: Spin Ax and Smasher Ax. The Spin Ax Skill lets you to spin around and swing an axe at fast speeds at anyone nearby, inflicting damage. With the Smasher Ax Skill, you can smash the axe into the ground, knocking anybody nearby into the air.
Cutlass Kaba
The Cutlass Kaba is a weapon earned by beating the character Kabaji. Dash Slice is a special skill that allows you to dash forward and instantly slice anything in your path. It also has the ability to temporarily stun the enemy.
Nuro Claws [W.I.P]
Nuro Claws can be obtained from defeating Nuro Pirate.
Similar reads: Roblox A Piece tier list
Pixel Piece Races List
Pixel Human
Skypian Race
Pixel Fishman
Mink Race
Pixel Piece Fighting Style Guide
As of now there are two fighting style in Pixel Piece – Phoenix and Black Leg.
Phoenix Style
It is a Sword Style which is obtainable through doing the Sword Style Trainer Quest
Skill Z : Pound Hou
Skill Description: Launches a fast projectile towards players set target
Skill X : Dragon Slash
Skill Description: Sends the player forward incredibly fast and slicing through whatever enemy may stand in the way
Skill C : Dragon Blaze
Skill Description: User summons the blue flame dragon and launches it to a set point [at cursor location]
Skill V : Cyclone Phoenix
Skill Description: User let's out a huge slash that covers a big AOE around their body
Black Leg
Black Leg Fighting Style is learned from the Black Leg Trainer.
Skill Z: Coiller
Skill Description: used to trip/kick the enemy down, giving them a short stun.
Skill E: Desukikku
Skill Description: User flips into the air and comes back down to give the ground a devastating slam.
Skill V: Casser
Skill Description: User flips into the air and crashes the ground [depends on where your cursor is]
Skill C: Parage Shoot
Skill Description: User jumps into the air and lets out a barrage of kicks down on the enemy
Skill X: Party Table Kick's
Skill Description: User flips onto their hands and let's out a barrage of table shaped kicks.‌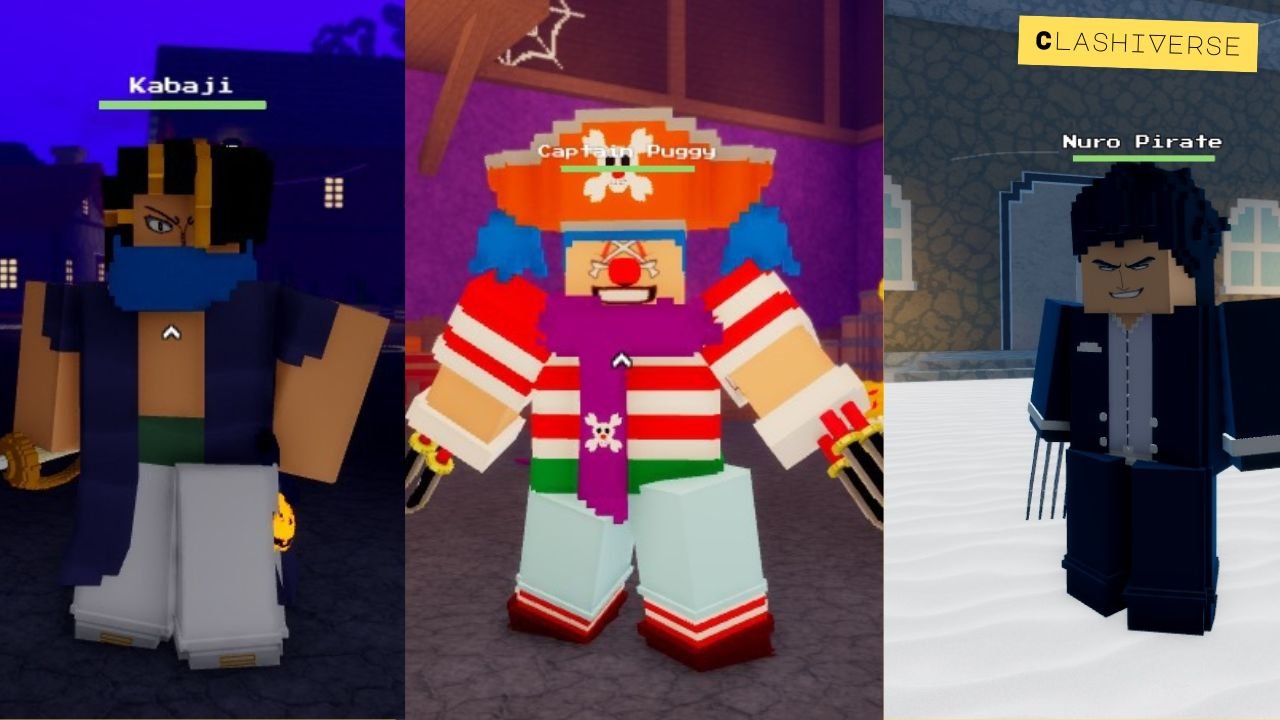 Pixel Piece Bosses Guide
Bandit Boss – Drops Nothing
Norgan –  Drops Axe Hand and Metal Jaw
Kabaji – Boss Drops Cutlass Kaba and Kaba Scarf
Captain Puggy – Drops Puggy Knives [W.I.P], Puggy Scarf, and Puggy Hat
Ancient Gorilla – Boss Drops Haki v1 [1 time though doing haki quest]
Nuro Pirate – Boss Drops Nuro Claws [W.I.P]
Islands Guide
Pixel Piece Island
You will engage in battle with sea bandits when playing on the PIXEL PIECE ISLAND. You'll also pick up some new battle strategies. Be ready because the next island will be demanding and challenging.
Here is some information for you to use on the start of your voyage across the Pixel Seas !!!
Quests on Pixel Piece Island:
Bandits || Gabi [Level 1+]
Bandit Boss || Sophia [Level 10+]
Obtainable Items on Pixel Piece Island:
Classic Cutlass
Classic Katana
Shells Town Log Pose
Pixel Piece Pose
Rowboat
Shells Town
on this island you will have to battle Marines with Cutlass Swords and the Corrupt Marine Commander Axe Hand Morgan, so good luck on your voyage here.
Information to use for this island
Quests On Shells Town Island:
Starter Marines || Furton [Level 15+]
Sword Marines || Namtar [Level 30+]
Axe Hand Morgan || Ranabana [Level 40+]
Obtainable Items in Shells Town:
Katana
Axe Hand
Marine Cap
Metal Jaw
Caravel
Orange Town Log Pose
Baratie Log Pose
Orange Town
The situation is bad in Orange Town because Captain Puggy and Kabaji, two dangerous pirates, are in charge of the island. You must defeat these pirates in order to proceed to the next island. It will be difficult, but if you want to survive, you must succeed.
Information to use for this island
Quests on Orange Town:
Puggy Pirate || Laff [Level 35+]
Kabaji || Picles [Level 50+]
Puggy Pirate || Olivia [Level 55+]
Obtainable Items in Orange Town:
Cutlass Kaba
Puggy Knives [W.I.P]
Cutlass Charlie [W.I.P]
Clown Nose
Kaba Scarf
Puggy Scarf
Puggy Hat
Knarr
Syrup Village Log Pose
Vaill Island
On your way to Syrup Village, you'll pass by the enigmatic Vail Island. A strange man will be sitting in front of a cave when you arrive there. You ought to go talk to him.
Information to use for this island
The Haki Trainer is on this island and he has you fight the Ancient Gorilla Boss in order to learn the powers of haki
Vail Island Log Pose is located on Central Port [Misc Island]
Syrup Village
After landing on the Syrup Village you will notice that there are some rogue bandits causing trouble and the island needs a hero to help fend them off. Will you step up and take on this challenge?
Information to use for this island:
Quests on Syrup Village:
Nuro Bandits || Karlo [Level 70+]
Strong Nuro Bandits || Tony [Level 85+]
Booster Bandit || Betelia [Level 85+]
Nuro Pirate || Sopp [Level 110+]
Trainers located on the island:
Geppo Trainer
1 Sword Style Trainer
Obtainable Items on Syrup Island:
Shark Park Log Pose
Nuro Claws [W.I.P]
Shark Park
After you have successfully completed your tasks in Syrup Village, you head to Shark Park, where the Orling Bandits are causing problems by controlling the people and limiting their freedom. So you have to make a decision on whether you will help the people or not.
Information to use for this island:
Quests in Shark Park:
Orling Bandits || James [Level 110+]
Strong Orling Bandits || Peixe [Level 145+]
Korober Boss || Zira [Level 155+]
Orling Boss || Nama [Level 170+]
Obtainable items on this island:
Pixel Piece Gamepasses
Emote Pack [150 Robux]
For 150 Robux this item is very fun for a player to use to either boogie with friends or become the toxic player.
2x Mastery [500 Robux]
2x Mastery helps you grind mastery for Fruits, Fighting Styles and Weapons !!! This gamepass very helpful and pairs well with other gamepasses such as Repeat Quest
Repeat Quest [699 Robux]
Repeat Quest Gamepass allows a player to collect a quest from the quest giver without having to run back to the npc or go through its dialogue !!!
Private Server [700 Robux]
The Private Server Gamepass allows a player to create a private server code that is shareable with friends, every code that is made currently all leads to the same 1 server.
The Private Server Gamepass is very useful for those who have Friends who want to play with you, devil fruit hunting, solo grinding, crew wars, tournaments, and so much more !!!
Striker Boat [1,250 Robux]
Striker Boat is one of the fastest ships that reaches speeds up to 130 !!! [60 speed faster than the fastest free boat]
Getting this gamepass allows for quick transportation and allows a player to Devil Fruit Hunt and Bounty Hunt players faster !!!
Pixel Fruit Bag [1,499 Robux]
Pixel Fruit Bag allows players to store any fruit in their inventory for however long they want to, this gamepass pairs well with other items such as the Fruit Notifier allowing you to find as many fruits as you want and store as much as you can !!!
SmokeCycle [1,999 Robux]
Smoke Cycle is one of the fastest vehicles in-game and allows the owner to both ride on land and ride on water, on land speeds reach up to 60 speed [estimate] and on the sea reaches speeds up to 180, bringing it to be the fastest sea board vehicle ingame !!!
Fruit Notifier [2,700 Robux]
Fruit Notifier allows the owner to find and see when and exactly where devil fruits spawn anywhere on the map, this gamepass is good for devil fruit hunters and pairs well with the Pixel Fruit Bag/SmokeCycle [For the fastest transportation] !!!
Roblox Pixel Piece Tier List
I have categorized all of the fruits obtainable in Pixel Piece into 4 tiers. The S-tier fruits are the best and the C-tier are the worst.
S Tier Fruits
A Tier Fruits
B Tier Fruits
C Tier Fruits
That is all for today. As we do deep into the gameplay we will update this Pixel Piece guide with more details.
Similar Reads: Marvel Infinity Trello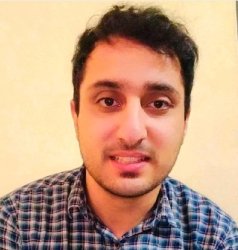 Latest posts by Oman Bilal
(see all)