There are a lot of unique Greatswords in World of Aincrad, and many of the most popular builds use Greatswords as a staple. In this World of Aincrad Greatswords guide, I will run through all the Greatswords in the game and give you an overview of each one of them.
World of Aincrad Greatswords, In General
Greatswords are a class of heavy weapons in World of Aincrad capable of dealing massive damage in a single blow. While some of them are not as hard-hitting as Straight Swords or Rapiers they still excel at clearing space and wiping out large numbers of weaker enemies.
Simply wielding a Greatsword can greatly increase your character's poise, making it difficult to stagger you and interrupt your attacks. In fact, when coupled with heavy armor, I've found myself able to trade blows with enemies as large as KolBold Lord without being knocked back.
Additionally, some of the most unique weapons in the game are in the Greatswords class.
World of Aincrad Greatswords Guide
Basic GreatSword
The Basic GreatSword, a strong weapon in its own right, has a Damage rating of 11.7. It is attainable at Level 1, either by crafting your class or purchasing it from the shop for a mere 100 col. This sword can demonstrate its reliability for adventurers journeying into the unknown due to its power and accessibility.
Sturdy GreatSword
Sturdy GreatSword – a real beast of a weapon in World of Aincrad. It has a damage rating of 14, perfect for slaying bigger bosses. It's not just for the pros either; you can get your hands on it as early as level 2! Now, I can't give you an exact figure, but I think there's about a 30% chance of finding it when you're up against boars in the Meadows.
Iron Greatsword
The Iron Greatsword can dish out 16.4 points of damage. Iron Greatsword is perfect for level 4 explorers who are eager to take on exciting new challenges. By visiting the store in the Town of Beginnings and paying 500 col, you can purchase this weapon easily.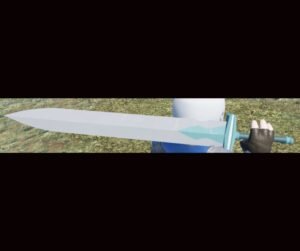 Stout Claymore
The Stout Claymore is one mean weapon! It has a damage rating of 21 and it is no beginner's weapon, as it's a Level 4 item. But, you have a fair chance to get your hands on it, with an estimated 10% drop rate. To claim it, you got to take down tricky Nepenthes either in the forest or up on Nepenthes hill.
DarkSteel Mace
The DarkSteel Mace is a powerful weapon in the game with a damage rating of 30.3. It's available only at level 6 and has a confirmed drop rate of 2% from Kolbolds (Mace variant) found in the dungeon.
Tuff Greatsword
Tuff Greatsword is a mighty weapon capable of dealing a hefty 28.7 damage to your enemies. This is only attainable at level 8, but it's not impossible to get your hands on one. The drop rate is estimated to be around 30%. Head on over to the Oak Fields and take on the Stag Beetles to claim your prize.
Fosil Blade
Fossil Blade is a grand weapon available at level 11. You can get it by slaying Guardians in the Floor 2 Dungeon. But mind you, the drop rate is about 10%, so it might take a bit of luck and persistence. Nonetheless, after you obtain the Fossil Blade, you will be slicing through enemies like a real warrior.
Stonebreaker
Stonebreaker can only be obtained when you reach level 15. The chances of finding it are quite slim, only 2%, and that's confirmed! To get your hands on it, you'll have to take on those tough Guardians in the Floor 2 Dungeon.
Garnet Keeper
The Garnet Keeper is no ordinary weapon in the game. At level 18, it deals a massive 86 damage power. It's no wonder it's an epic type weapon, a real gem in the roster!
I hope you enjoyed taking a little detour into the world of Greatswords! It might've given you some ideas about upgrading the size of your sword, or at least provided a bit of entertaining distraction.
If you liked this or found it useful, be sure to check out our other guides on the World of Aincrad.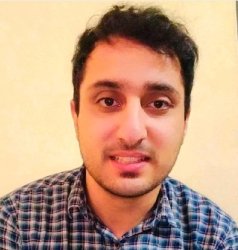 Latest posts by Oman Bilal
(see all)