This World of Aincrad tier list rank all the best armor to use in the game, this includes Guardians Platemail, Steel Chestplate, Maple Leaf Shroud, and more.
Your choice of armor can make all the difference between glorious victory and a bruising defeat. In this MMORPG game, where sword skills clash and battles rage on, understanding the hierarchy of armor sets is crucial for survival.
So, this World of Aincrad Armor tier list will be your guiding light. It will show you the most powerful sets, the ones that offer unbeatable protection and give your character that extra edge on the battlefield.
Roblox World of Aincrad Tier List
First and foremost, let us start with the best armors in World of Aincrad:
Tier S
Guardians Platemail
Sentinal Plate
Tier A
Gilided
Dusk Plate
Steel Chestplate
Tier B
Wardens Platemail
Armours F2
Tier C
Maple Leaf Shroud
Wolf Tunic
Tier D
Also read – World of Aincrad Trello – World of Aincrad Greatswords Guide – World of Aincrad Enchant guide
Frequently Asked Questions
What is this World of Aincrad tier list all about?
This tier list ranks the best armor in the World of Aincrad. It provides guidance on the most powerful armor options that offer superior protection and advantages in battles.
How is the World of Aincrad tier list structured?
The tier list categorizes armor sets into different tiers: S, A, B, C, and D. The S tier includes the most powerful armor sets, while the D tier represents the weaker options.
Which is the single best armor in the World of Aincrad?
Guardians Platemail is a beast of a set with a huge health stat of 346 and a solid defence rating of 34.6. It is reserved only for the warriors who've reached level 10 and have defeated lfang.
Winding It Up
The World of Aincrad Best Armor Tier List concludes here. We ranked all major armor sets from best to worst, with a reasonable rationale for each. For more tier list, check out the new Soul Cultivation skills tier list and Arm Wrestle Simulator tier list.
Did you find this tier list helpful? We'd love to hear your thoughts in the comments section below.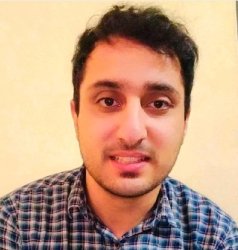 Latest posts by Oman Bilal
(see all)