Hello, today I will share some best deck ideas for the Rush Arena – Tower Defense game. These are Rush Arena best decks which are good for winning in PvP mode. Because the game is very new, it's hard to find good decks right away. So I decided to curate this Rush Arena guide.
I've included a lot of good Rush Arena decks in this list that you can use in the current meta. As per my Rush Arena Tier List, Legendary cards are very powerful in the game. But for a lot of players, they are very hard to get, so we have tried to create decks with Epics, Rare, and some Legendary cards.
That being said! Let us get started with this Rush Arena best decks for PvP mode guide.
Rush Arena Best Decks for Season 2
Rush Arena Crusher Decks
This is a good deck for new players because it only contains Common, Rare, and Epics Cards. This deck has Crusher, Lil Dragon, Priest, Imp, and Golem. In this deck, Golem will be your main tank and the rest troop will support him from behind. Crusher will help you to Stun opponent troops. Lil Dragon will be your main Air Attacking unit. 
When you are playing with this deck, All you have to do just increase the level of your troops and Never forget to merge your units to take advantage of units. damage and Stun time.
Rush Arena Gadget Decks
Another of the best deck for beginners. In this deck, we have Golem, Priest, Crusher, Imp, and Gadget. The game plan for this is very simple. Try to Place Gadgets on adjacent tiles because the more Gadgets there are standing on Adjacent tiles on the board, the stronger they become. By doing this you will increase the bonus of every joined unit in the group.
Rush Arena Berserker Decks
This is the most powerful deck in Rush Rush Arena Tower Defense. In this deck, we have 2 Legendary cards, 2 Common cards, and 1 Rare card.
First of all, Berserker is a good legendary card with medium movement speed. It Loses health gradually to become stronger. It Increases damage, attack speed and movement speed by 20%, when health goes down to 66% – 33%, and by 40% when health goes down to 33%-0%.
Goes into Berserker mode, when his health goes down to 0. At that point, he will become invulnerable and his damage is increased by 200%, attack speed by 70% and movement speed by 60%.
Rush Arena Best Decks
This deck is very for that player who has all Legendary cards and I think this is not suitable for F2P.
Rush Arena Forest Lord Decks
This is the last deck in our collection for today.  It is also a Good Deck for PvP mode, that slows down monsters and is able to interfere with the enemy in defense against monsters, combined with units: Berserker, Priest, Lil Dragon, Forest Lord, and Mime. Since this deck has Mime so Mime will help your Berserker to merge with the same rank.
Rush Arena is still in its early stages and more updates are introduced every now and then, so this is an excellent time to create this best decks guide. I've played the Rush Arena for more than 2300 hours and have personally tested all the decks that are given in this guide.
If you haven't already, be sure to check out our game tier list hub while you wait for future nerfs and buffs.
---
Don't forget to bookmark this Rush Arena best decks guide for upcoming updates!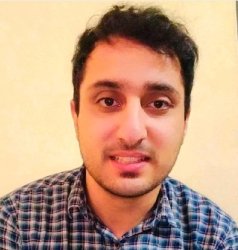 Latest posts by Oman Bilal
(see all)