Welcome, you will find the latest edition of the Rush Arena Tier List on this page. Published by "MY.GAMES B.V.", the same developers that are known for their world famous Rush Royale game. Rush Arena is also based on the Royale Royale universe.
With the availability of so many cards in Rush Arena game as well, it becomes difficult for a beginner to make a right choice. So, to help we curated this Rush Arena tier list in which we will show you the best cards in Rush Arena meta. This tier list is surely going to help you create best decks in the game.
Without ado, let us find out more about this Rush Arena cards tier list.
Rush Arena Tier List Wiki
Below you will see the latest tier list. It starts from S+ tier and goes till D tier.
Similar reads: Dragonheir Silent Gods Tier List
Rush Arena Tower Defense Best Cards Wiki
Office Piggle
Office Piggle is a Legendary card, This is a Close Combat card with medium movement Speed. You can unlock him in Arena 10. When the robot is destroyed.
It will explode and inflict damage to the area and Piggle will be Catapulted up into the air and piggy will attack the enemy from the air.
Blizzard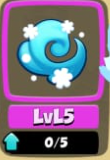 Blizzard is an Epic card that belongs to Enchanted Forest Faction. This card is very good for Free 2 Players.
It summons a blizzard at a random point on the field, closer to the opponent's side. Inflicts damage at regular intervals and reduces the movement speed of enemy warriors.
Periodically applies a cold charge to a target unit. After receiving multiple charges, the target will become frozen.
The effects and charges of multiple blizzards are cumulative. Each warrior can only be frozen once in each round.
Armorer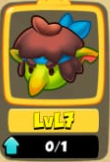 Armorer is a Legendary card that targets both Ground and Air units.
This is a ranged unit with average movement speed. The number of targets increases with the merge rank of Armorer. At merge rank 6 gains additional attack range, the number of targets is reduced to one but shots kill regular units instantly.
Forest Guardian
Forest Guardian is an Epic card. It is a Close combat warrior with slow movement speed. He appears with a large pine cone and rolls it in front of him.
When confronted by enemies, he pushes them away, stuns them and deals damage. He then begins attacking in close combat. This card is a very good choice for beginners and If you do not have Legendary cards then you can use Forest Guardian in your Decks.
Mirror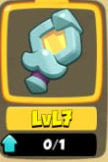 The Mirror is a Legendary card. It can copy any unit of the same merge rank. The resulting copy has reduced stats. This is the best card you have in your Decks.
Mana Flask
Mana Flask is a Rare card and it will help you to generate mana when you will merge cards. Keep in mind that it does not summon warriors on the field.
Candle
The Candle is an Epic Card. It attacks with a stream of fire and deals damage to all enemies positioned directly in front of it.
So there you have it—my personal Rush Arena tier list featuring the best cards in the game. It is crucial to keep in mind that even the top cards won't secure victory. The most crucial elements of Rush Arena will always be your strategy, deck, and then card abilities.
Similar reads: Three Skies tier list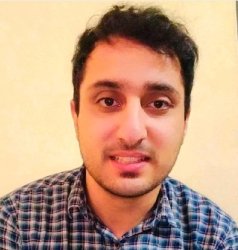 Latest posts by Oman Bilal
(see all)